Presentation
Located in Saint-Roch-des-Aulnaies, on the banks of the St. Laurence River, Les Jouets de Bois Richard Emond is a family workshop where the artisanship of the toy maker's art is passed on from generation to generation.
Since 1978, it has been, and continues to be, our great pleasure to be able to create lasting memories and joy in you and your children.
Carefully designed in an eco-friendly way, our safe and colorful toys allow children to develop their creative instincts while having fun.
Now more than ever, buying from local craftsmen reflects a certain character and we are fortunate to count you among our most valued customers.
We wish you wonderful moments of play and joy!
Chantal et Benoit
Chantal Thibodeau

Owner, Creator, Maker

In 1978, I met the love of my life and we gave birth to two beautiful children and a small universe of colorful toys. Since then, I give our toys their personality by dressing them in their finest attire.

Benoit Emond

Owner, Creator, Maker
Member of the Conseil des métiers d'art du Québec

At the age of 5, I was already committed to this profession by admiring my father's work on a day-to-day basis. And each smile from a child proves to me that I've made the right choice. And so… I go on!
Our family workshop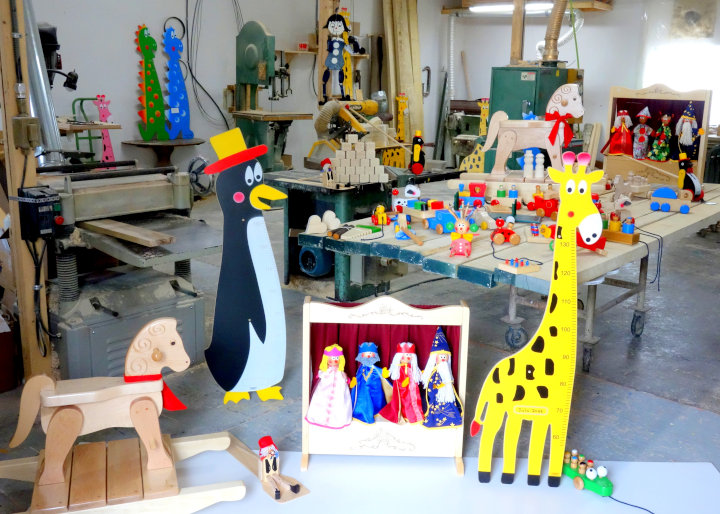 Toys made with people and environment in mind