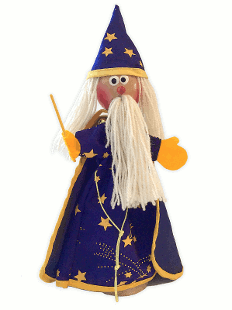 Presentation
Welcome to the color filled imaginary world of wooden toys!
We are overjoyed to welcome you into our shop and to introduce you to this wonderful world we give life using our dozens of fingers.
In 1978, my husband Richard and I started making wooden toys. Since then, all the toys are made with different woods: aspen, pine, cherry and oak. We also use different materials such as wool, cloth and leather. We only use high quality finishing products to protect the toys in a durable way. We have a particular focus on toys aimed at toddlers three years and under. We avoid small pieces. The wood we use is from selected mills, we test the toys for strength and we regularly consult Health-Canada. The drawings are silk-screened and the features are hand painted.
Each toy is conceived to be more alive and attractive using a number of pieces that are rich in color and movement. Our principal aim is for the children to enjoy themselves as they develop their creativity, motor skills and imagination.
Today, many years later, our son Benoît and I carry on Richard's work with pride. We are members of the Conseil des métiers d'art du Québec and we attend various exhibitions.
Benoît and I wish you a fulfilling journey in the kingdom of wooden toy.
Chantal Thibodeau