Where we are!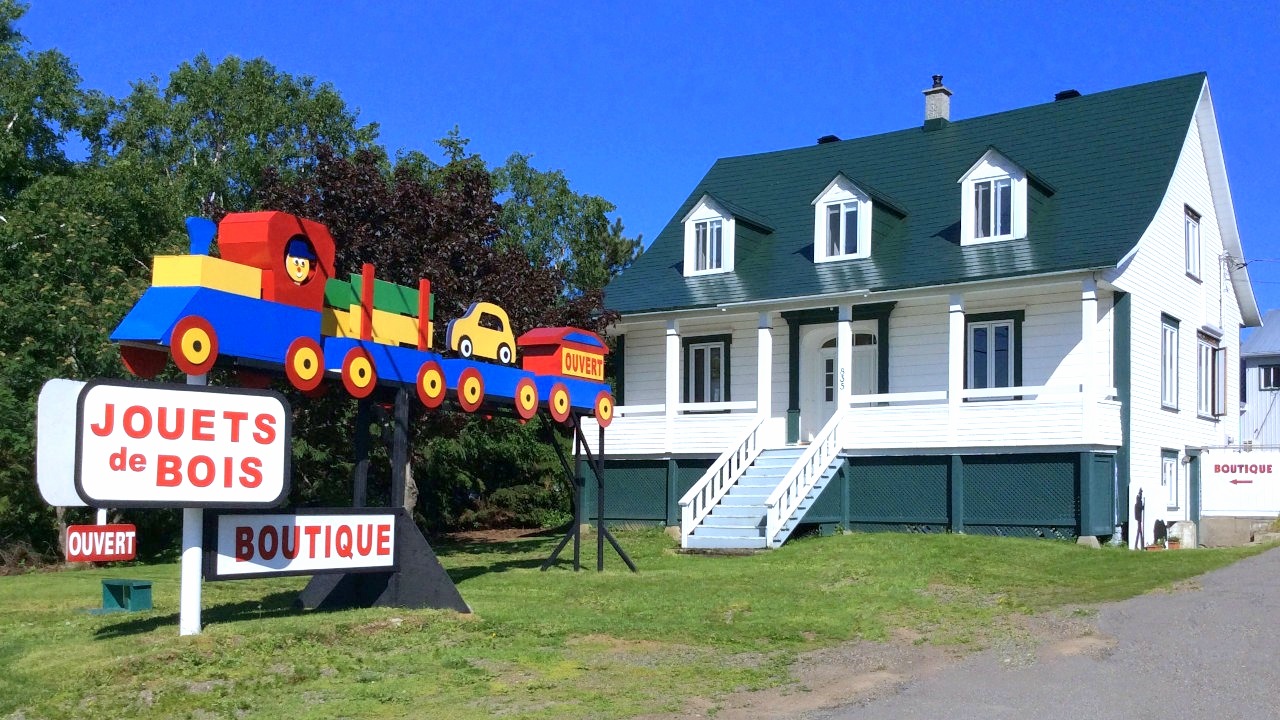 Your health and safety is a priority.
We have therefore put in place preventive measures to counter the spread of COVID-19 and to provide you with a safe environment during your visit to our shop.
—
Our shop is located in Saint-Roch-des-Aulnaies. It is open every day from May 9th to October 15th from 9am to 5pm.
Outside these dates, the shop is usually open but it is best to call to be sure.
835 route de la Seigneurie
Saint-Roch-des-Aulnaies (Quebec) G0R 4E0
Phone number: (418) 354-2867
Toll-free number: 1-877-245-9643
Fax: (418) 354-2086
Email: info@jouetsboisemond.com

Click here to locate
Our shows
Plein Art 2020 · CANCELLED EVENT ·
July 28 to August 9, 2020
Espace 400e, Old Port of Québec
www.salonpleinart.com
One of a Kind Winter Show 2020 · CANCELLED EVENT ·
November 26 to December 6, 2020
Enercare Center, Exhibition Place, Toronto
www.oneofakindshow.com
Montréal Craft Show 2020 · CANCELLED EVENT ·
December 10 to 21, 2020
Palais des congrès de Montréal
www.metiersdart.ca/shows/montreal-craft-show