Rabbit dropping game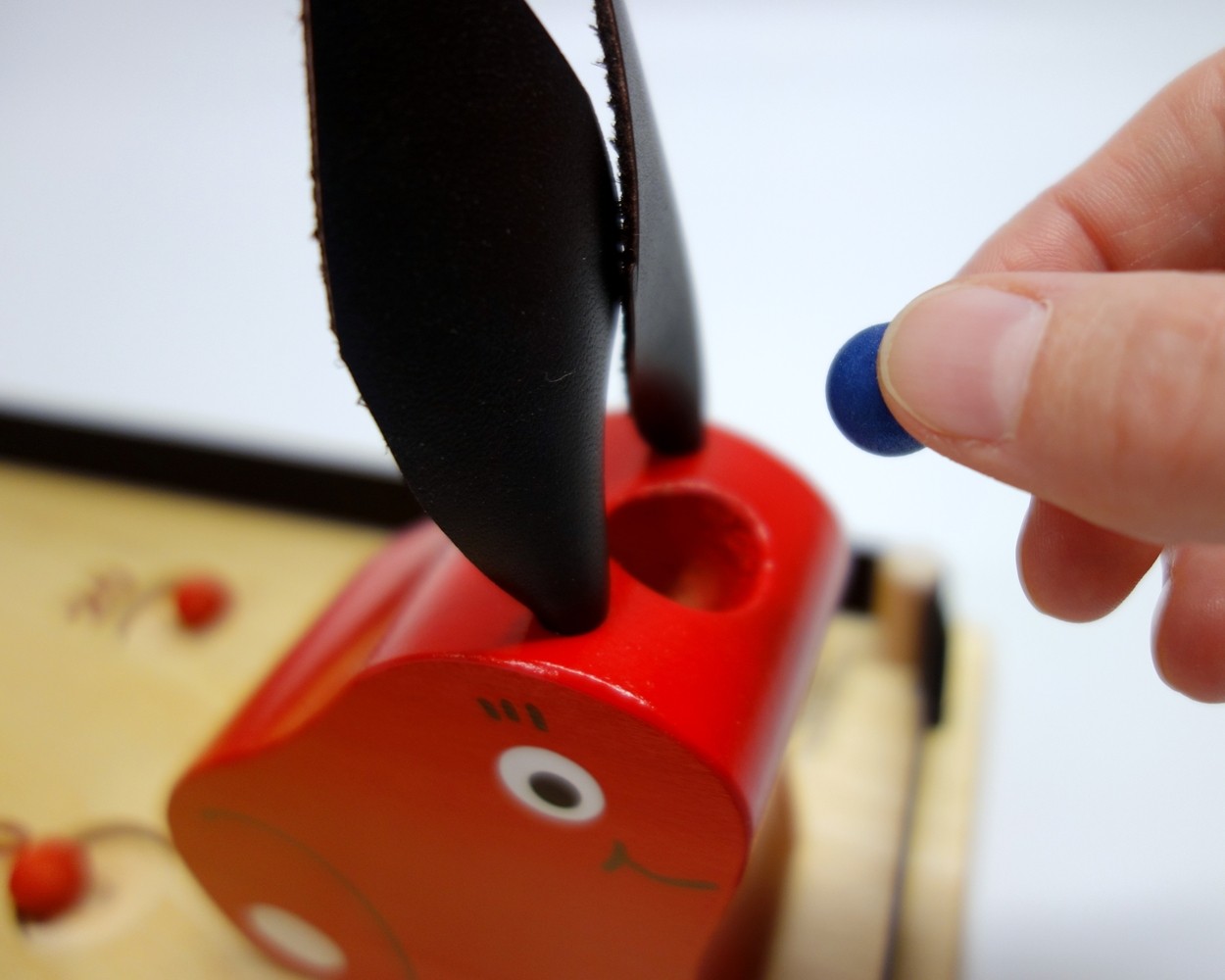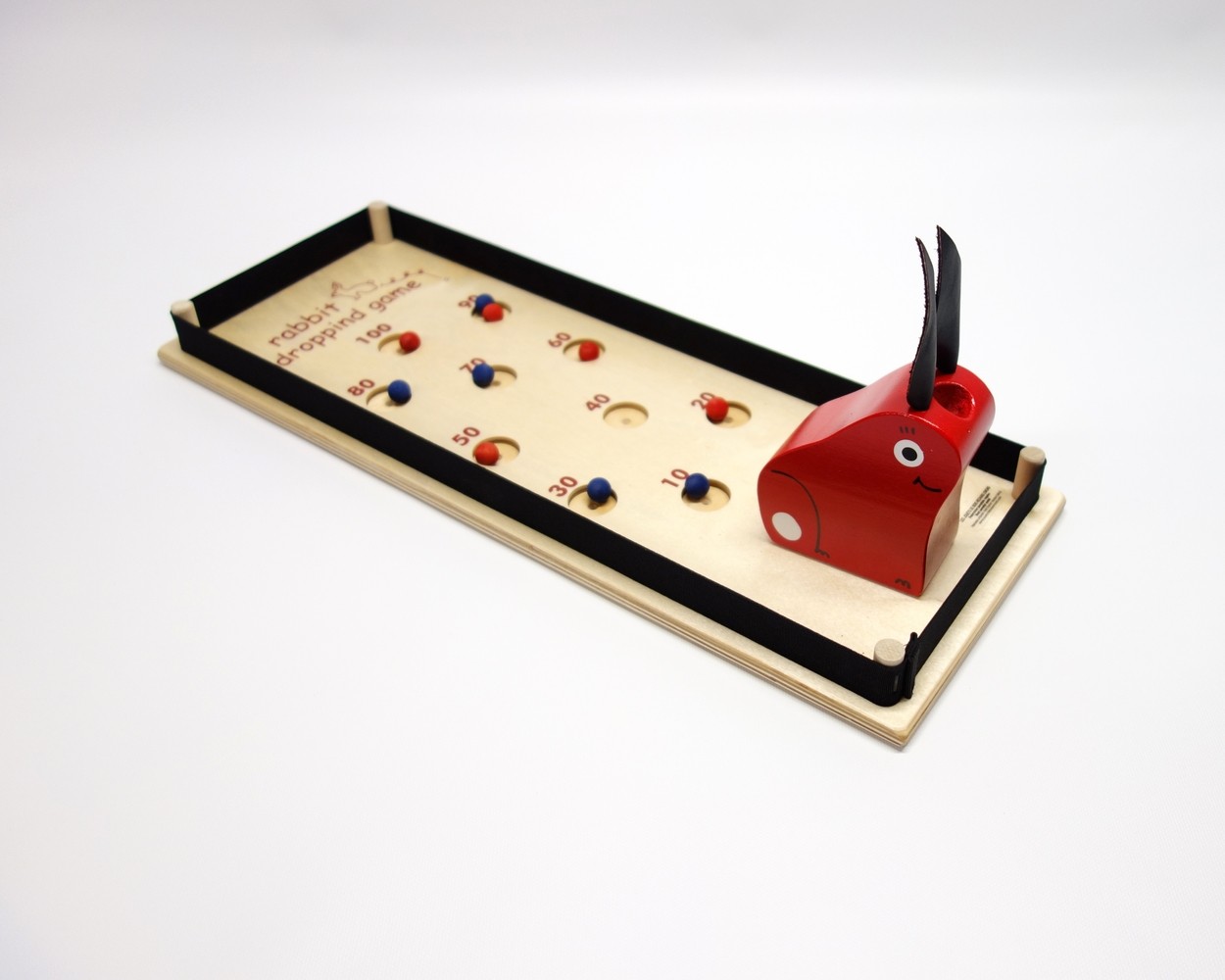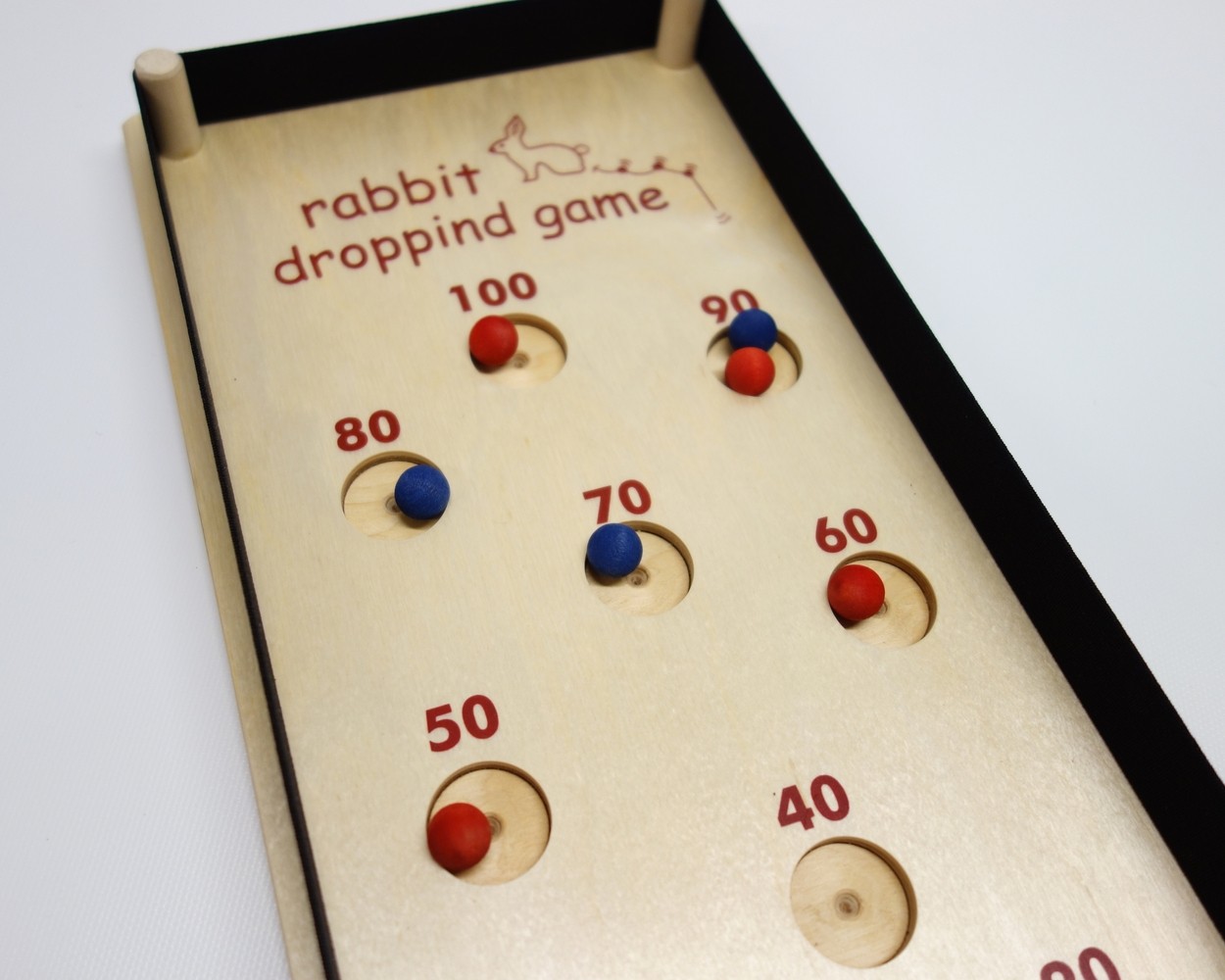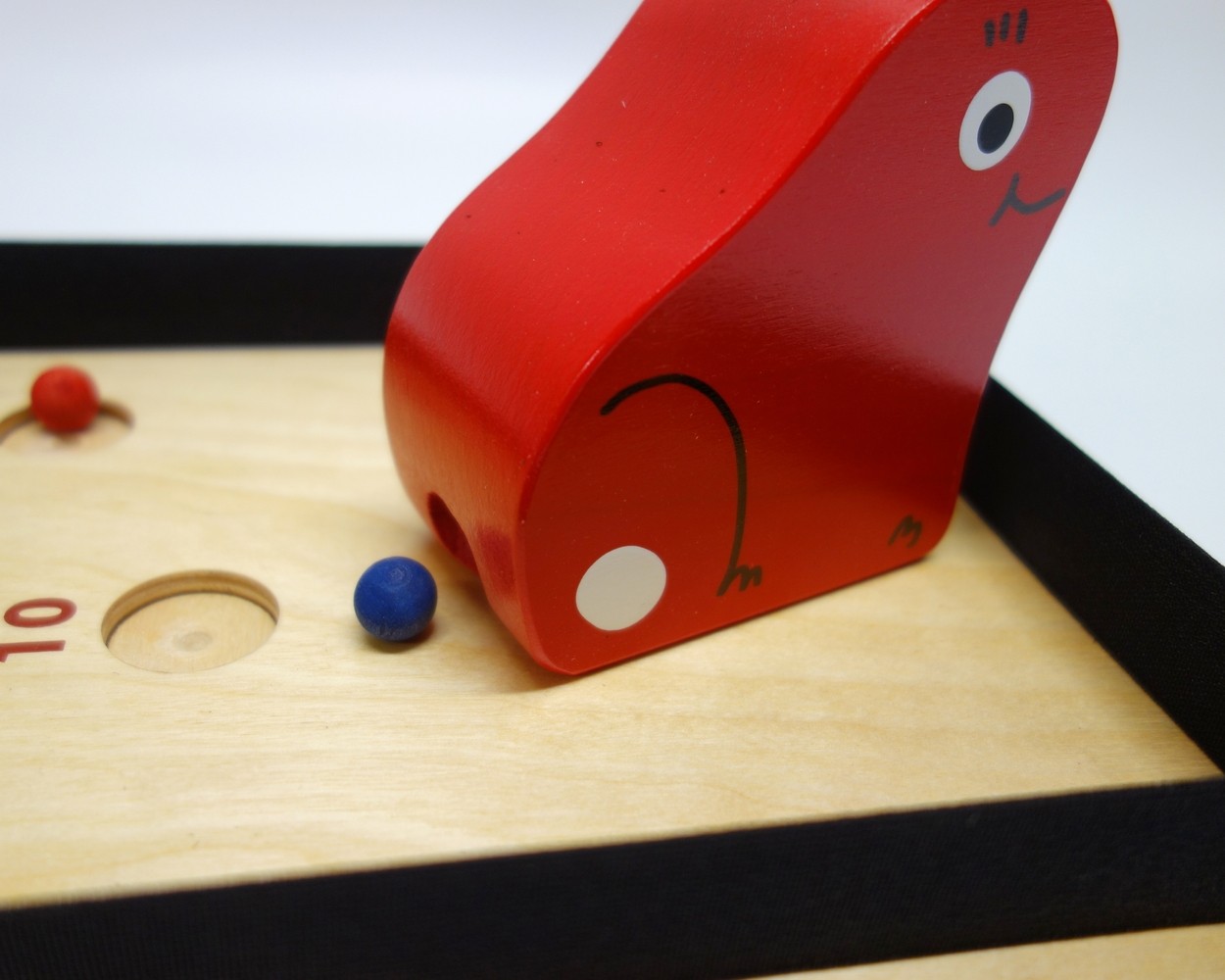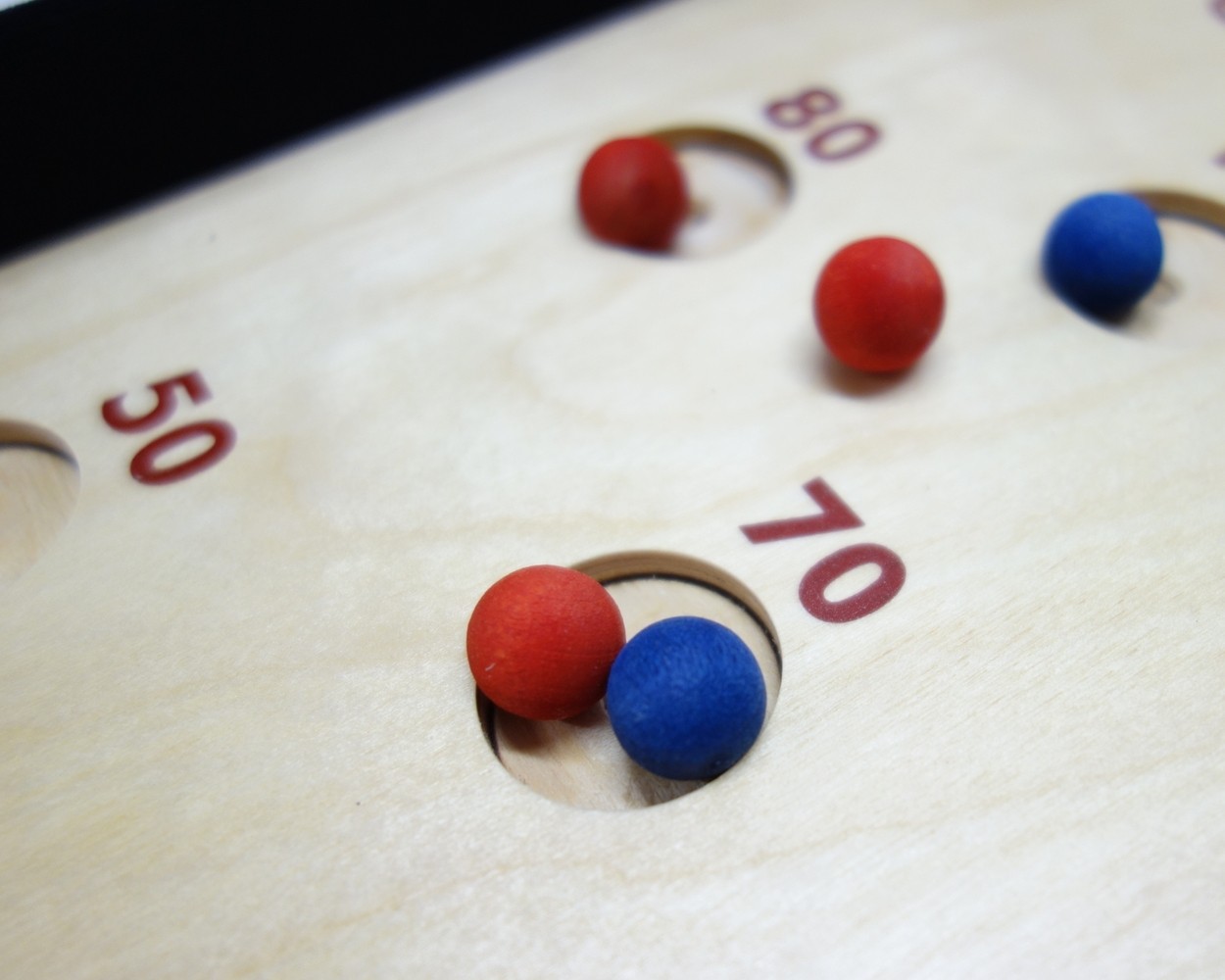 Rabbit dropping game, handcrafted wooden game of skill, precision and mental arithmetic
Out of Stock
---
Description

2 players: 5 wooden marbles each played in turns while positioning the little rabbit.

The player with the most points is the winner.

This little arcade-like wooden game is sure to entertain you!
Details

Handmade in Quebec
High-quality wood
Safe paint complying with Health Canada regulations
Materials

Aspen, plywood, polyester elastic band
Age
Dimensions

Length : 19.7 in (50 cm)
Width : 5.9 in (15 cm)
Notes

Small parts, keep out of reach of toddlers
Use a damp cloth with mild soap to clean, do not immerse in water
We strictly adhere to Health Canada's safety requirements for wooden children's toys
Professional artisan members (Conseil des Métiers d'Art du Québec) • our creations are protected by various laws (Copyright Act)
Some of our customer reviews!
A large selection of clever wooden toys of very good quality and made on site. Highly recommended…

S T
Sep 20, 2022

A must, wooden toys made on site. Original and very affordable.

Patrick C
Nov 24, 2020

So well done and quick delivery!

Martine Dupuis
Nov 27, 2020

These toys are beautiful, solid, educational and environmentally friendly over the market (made of wood and super durable!). They are so durable that they can give themselves to the next generation !!! In addition, I can not believe how affordable they are! I love them!

Nathalie Morrissette
Jul 25, 2019