Marionettes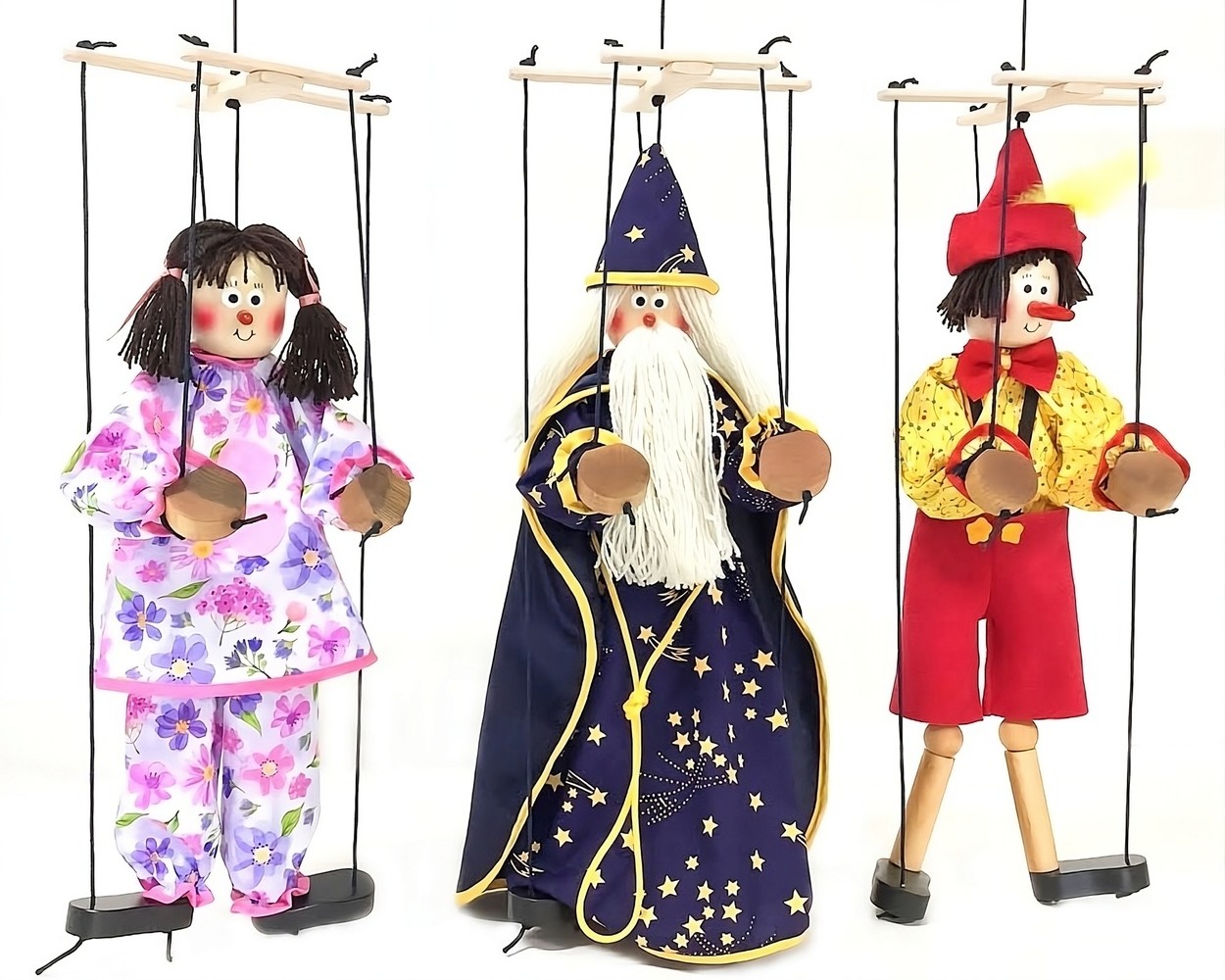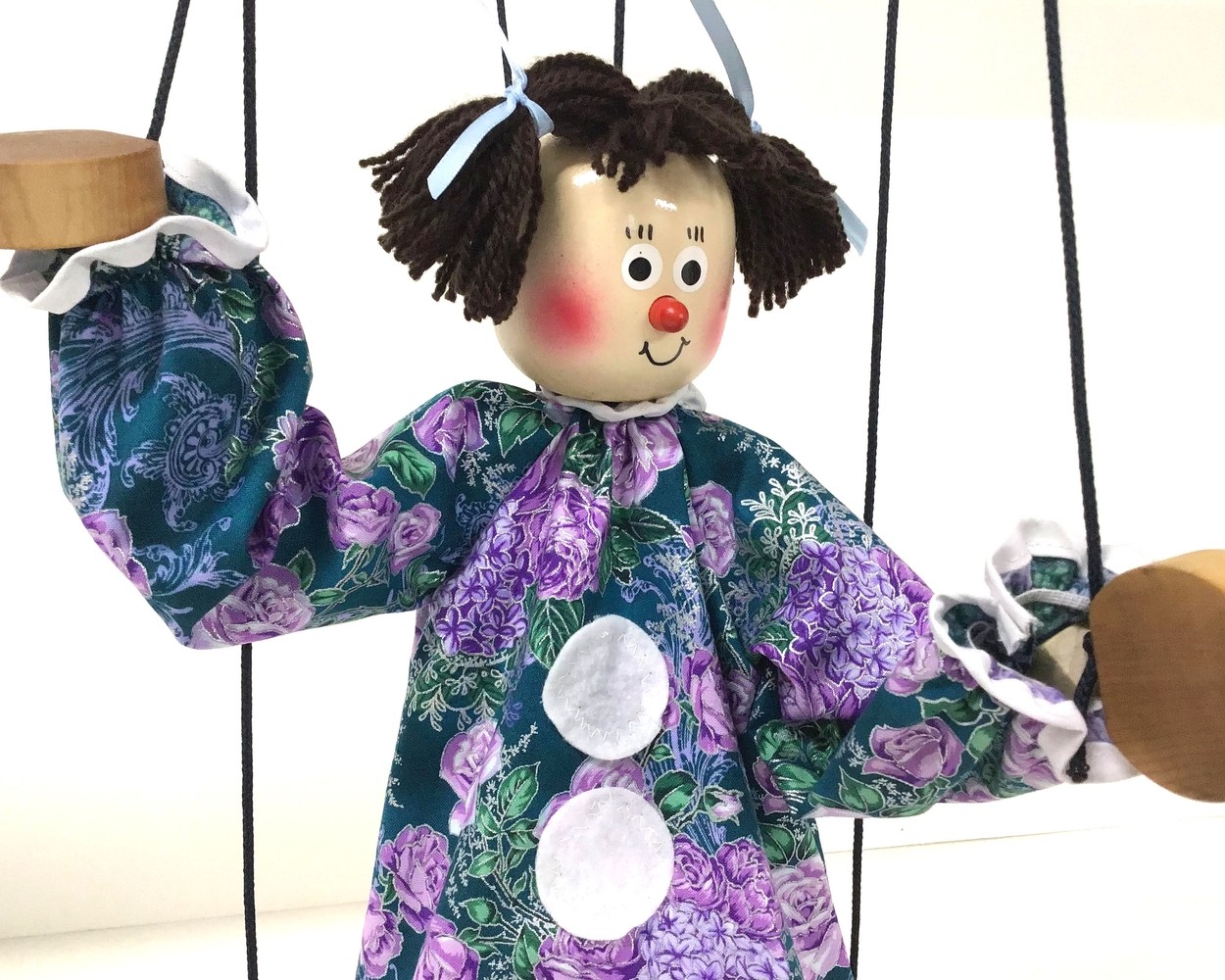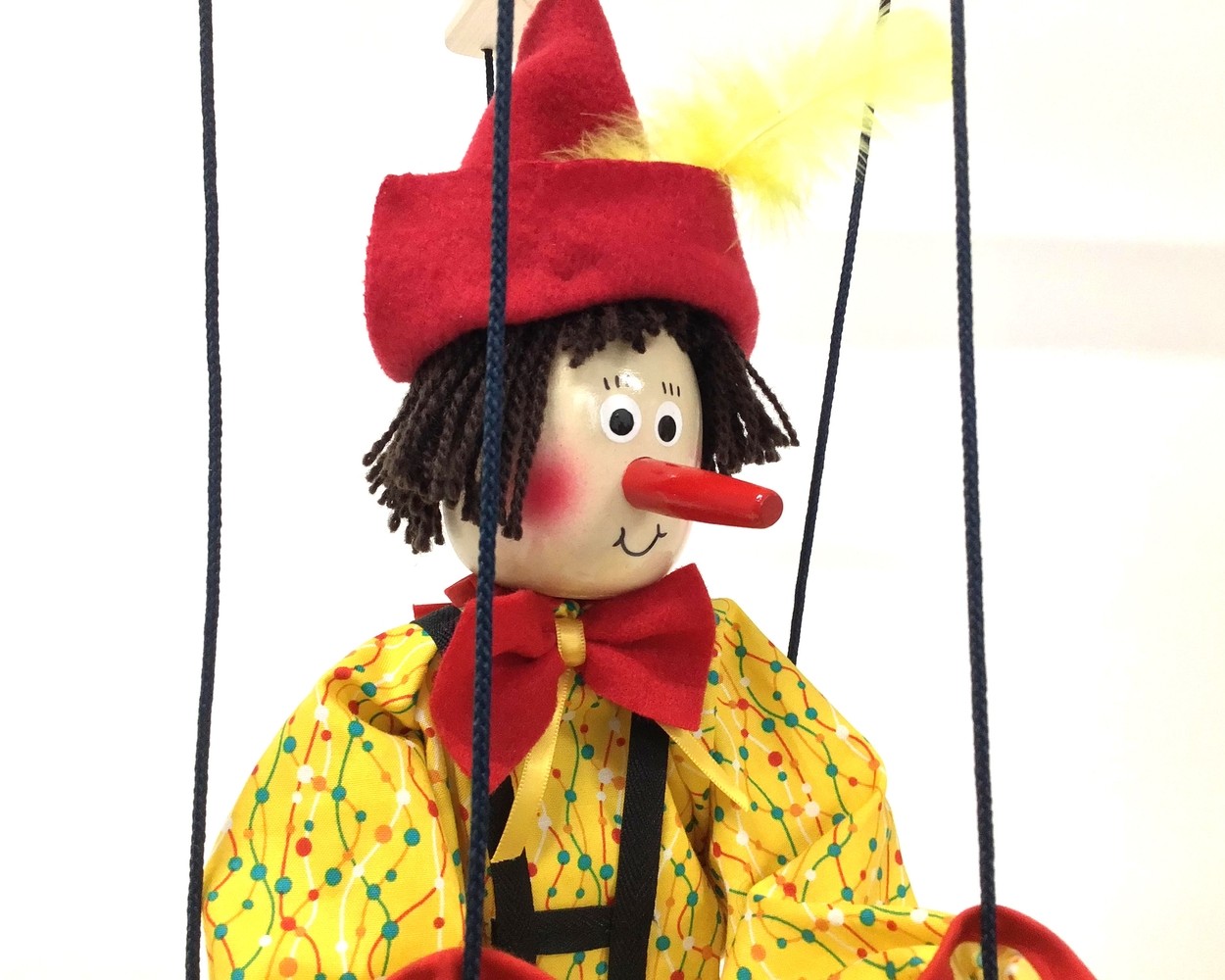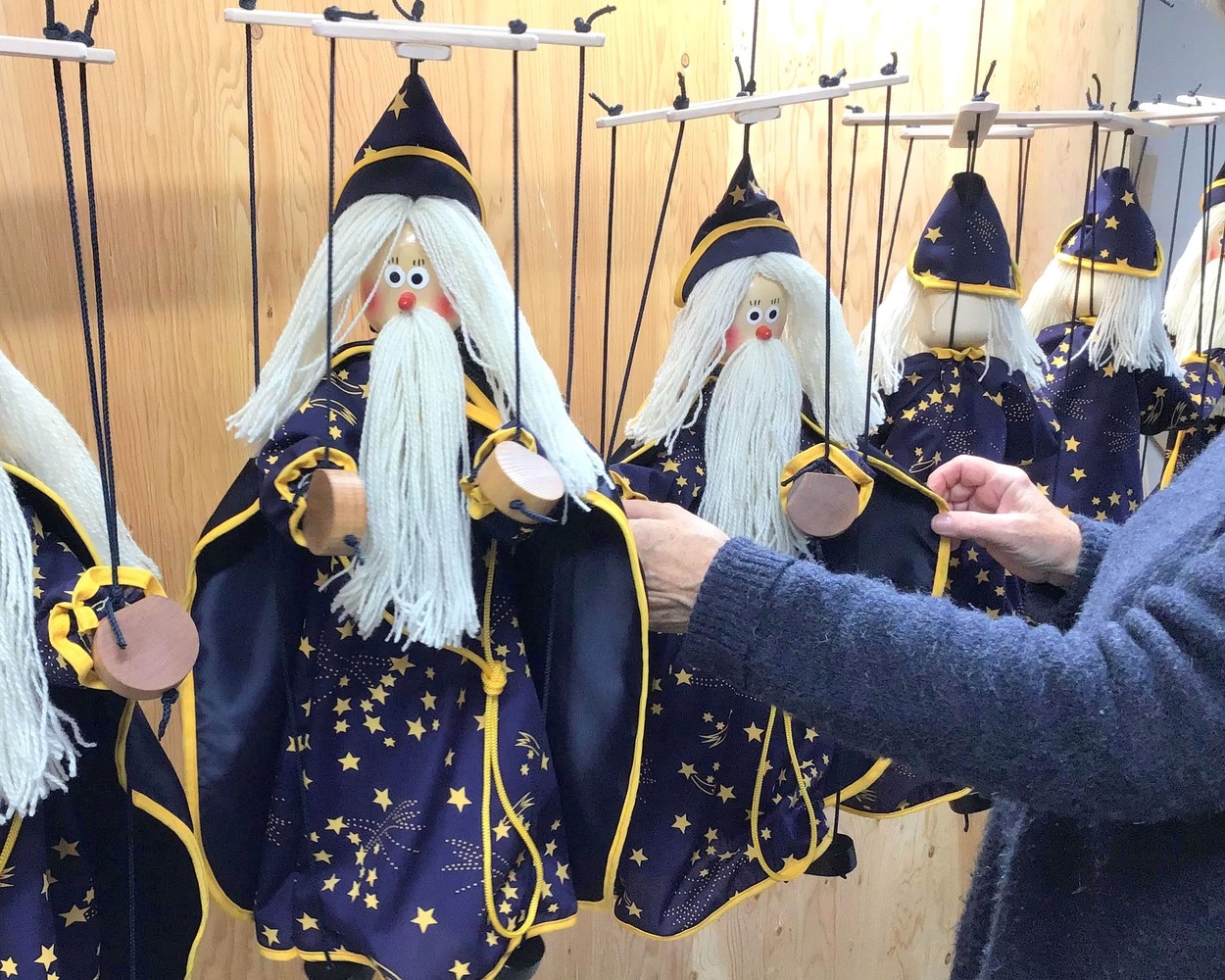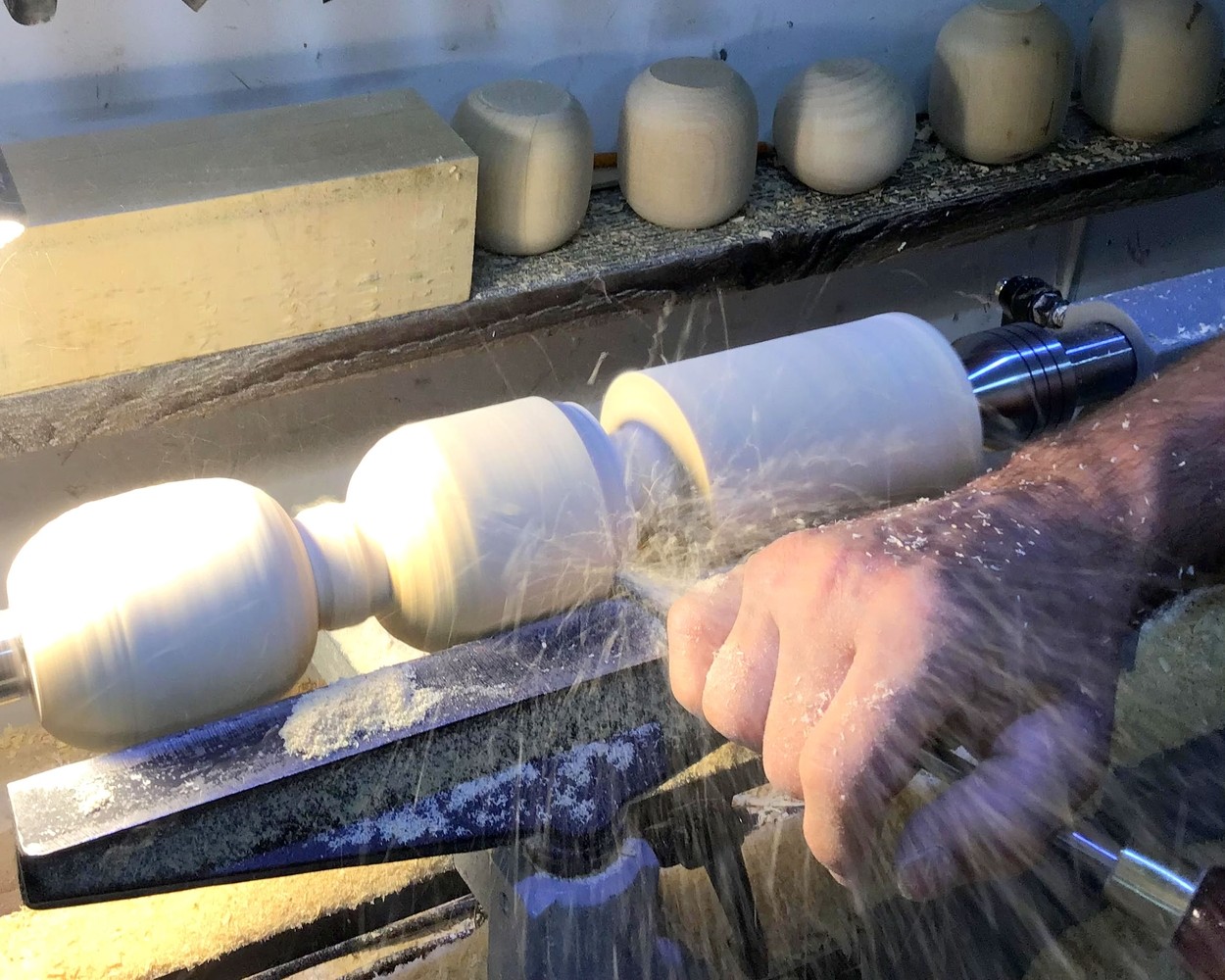 Price on request
✓ In stock
Available only at our shop in Saint-Roch-des-Aulnaies and at our various craft events. Come meet us!
---
Description

Tall wooden puppets on a cross-shaped base.

They can also be used as room decoration.
Details

Handmade in Quebec
High-quality wood
Wool made in Quebec
Fabrics may vary due to availability, in which case a close substitute will be used
Materials

Maple, aspen, wool, fabric, polyester, felt, cotton
Age
Dimensions
Notes

We strictly adhere to Health Canada's safety requirements for wooden children's toys
Professional artisan members (Conseil des Métiers d'Art du Québec) • our creations are protected by various laws (Copyright Act)
Some of our customer reviews!
The toys are absolutely beautiful and intuitive for babies/kids. They evolve with them and last a very long time. Thank you for this great product offering! 😍

Sophie CT
Aug 18, 2023

A must, wooden toys made on site. Original and very affordable.

Patrick C
Nov 24, 2020

A large selection of clever wooden toys of very good quality and made on site. Highly recommended…

S T
Sep 20, 2022

These toys are beautiful, solid, educational and environmentally friendly over the market (made of wood and super durable!). They are so durable that they can give themselves to the next generation !!! In addition, I can not believe how affordable they are! I love them!

Nathalie Morrissette
Jul 25, 2019