Some reviews from our customers!
This is a gift for my 92 year old dad. Beautifully crafted and i like that there's a place to put the pegs, so they don't roll away. Love the spinning top too. Nothing compared to the ones i had as a child. very well made and it spins forever! so far, 1 minute 34 seconds is the longest time. Merci Benoit.

Maria Terenzio
Dec 19, 2020, on Etsy
Beautiful wooden toys perfect for young children. High quality handcrafted manufacture.

Nicolas Brouard
Aug 6, 2020, on Google
A must, wooden toys made on site. Original and very affordable.

Patrick C
Nov 24, 2020, on Google
So well done and quick delivery!

Martine Dupuis
Nov 27, 2020, on Etsy
Come visit us in
Saint-Roch-des-Aulnaies!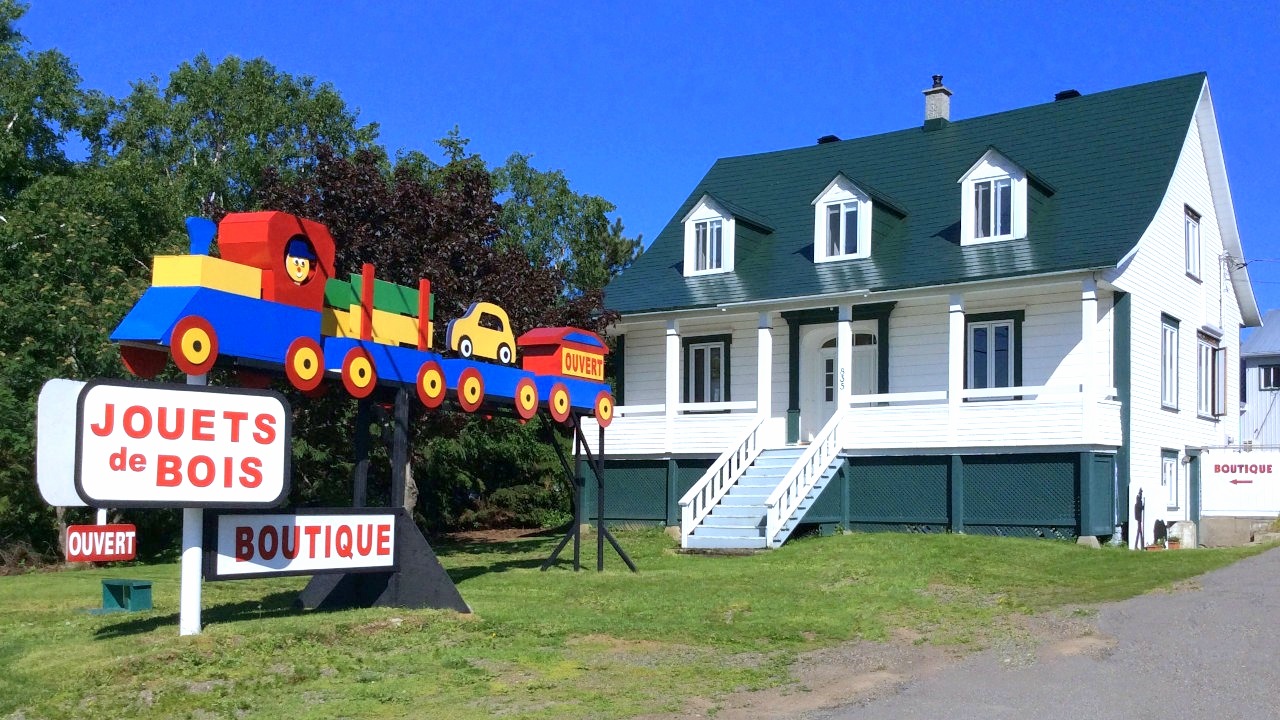 American Solitaire
CA$ 12.60
CA$ 14.00
You save CA$ 1.40 (10%)
Free shipping
with any $80 order !
Shipped in 1 to 2 business days
•
details
---
Description
A game of patience where you have to take all the men off the board except one.
This game is very popular in U.S.A. where it is sometime found on restaurant tables.
Playing rules:
Men cover all the board.
First remove one man out, anyone, to make an empty space.
Then all the other men are removed in this way: a man jumps in a straight line over another adjacent man into the vacant point beyond. The man that is jumped over is removed from the board. More than one man can be removed in one move by a series of short jumps.
The game is over when no more jumps are possible and is perfect if there is only one man left on the board.
Game contents:
Board: a 15 spaces' Triangles.
Pieces: 15 men
Details
Handmade in Quebec
Great gift idea to slip into the Christmas stocking!
Materials
Aspen or pine, cherry wood
Dimensions
Length : 5.5 in (14 cm)
Width : 4.3 in (11 cm)
Height : 1.6 in (4 cm)
Notes
Small parts, keep out of reach of toddlers
Use a damp cloth with mild soap to clean, do not immerse in water
We strictly adhere to Health Canada's safety requirements for wooden children's toys
Professional artisan members (Conseil des Métiers d'Art du Québec) • protection of our designs
---
---
You can also order by phone