Handmade Wooden Family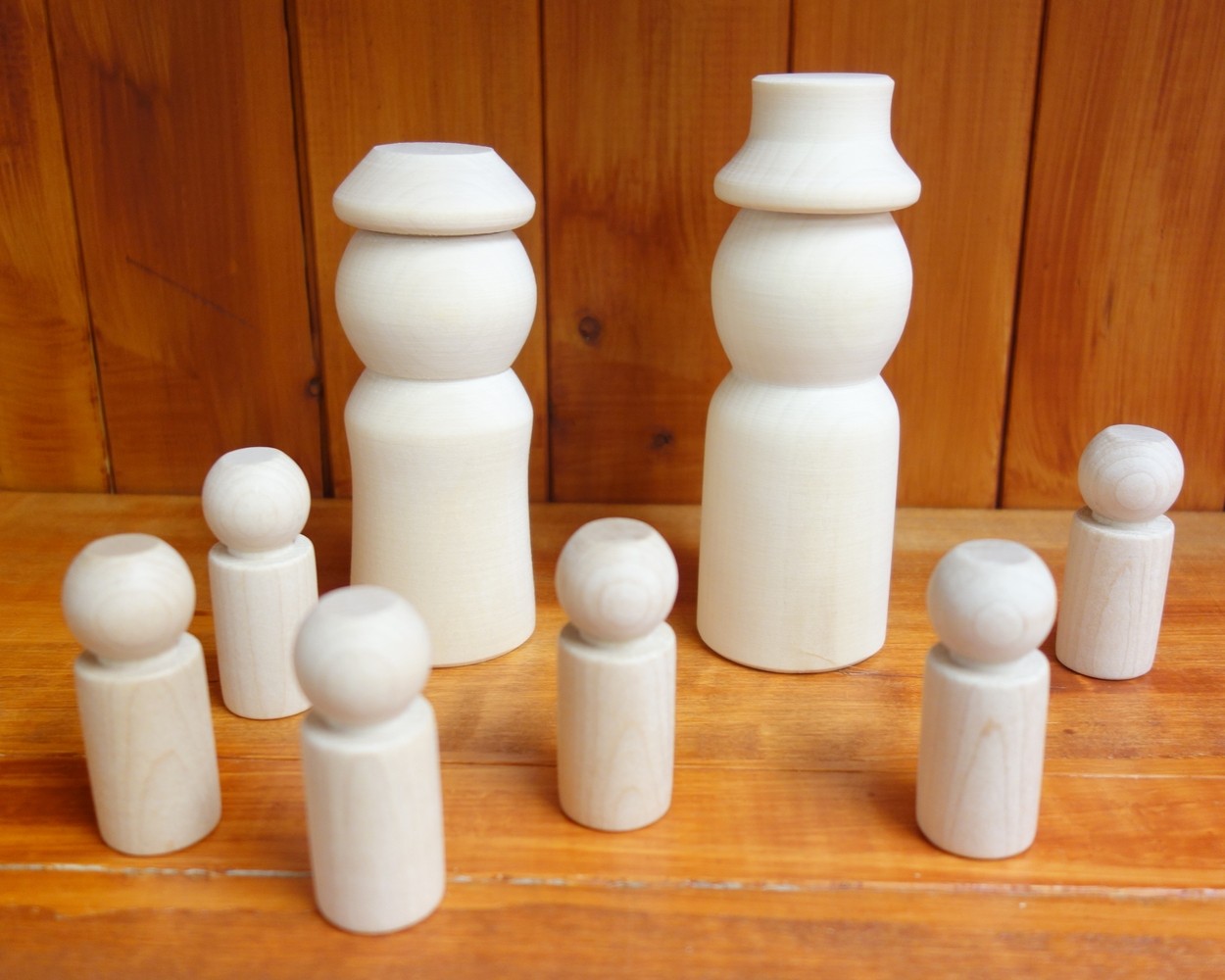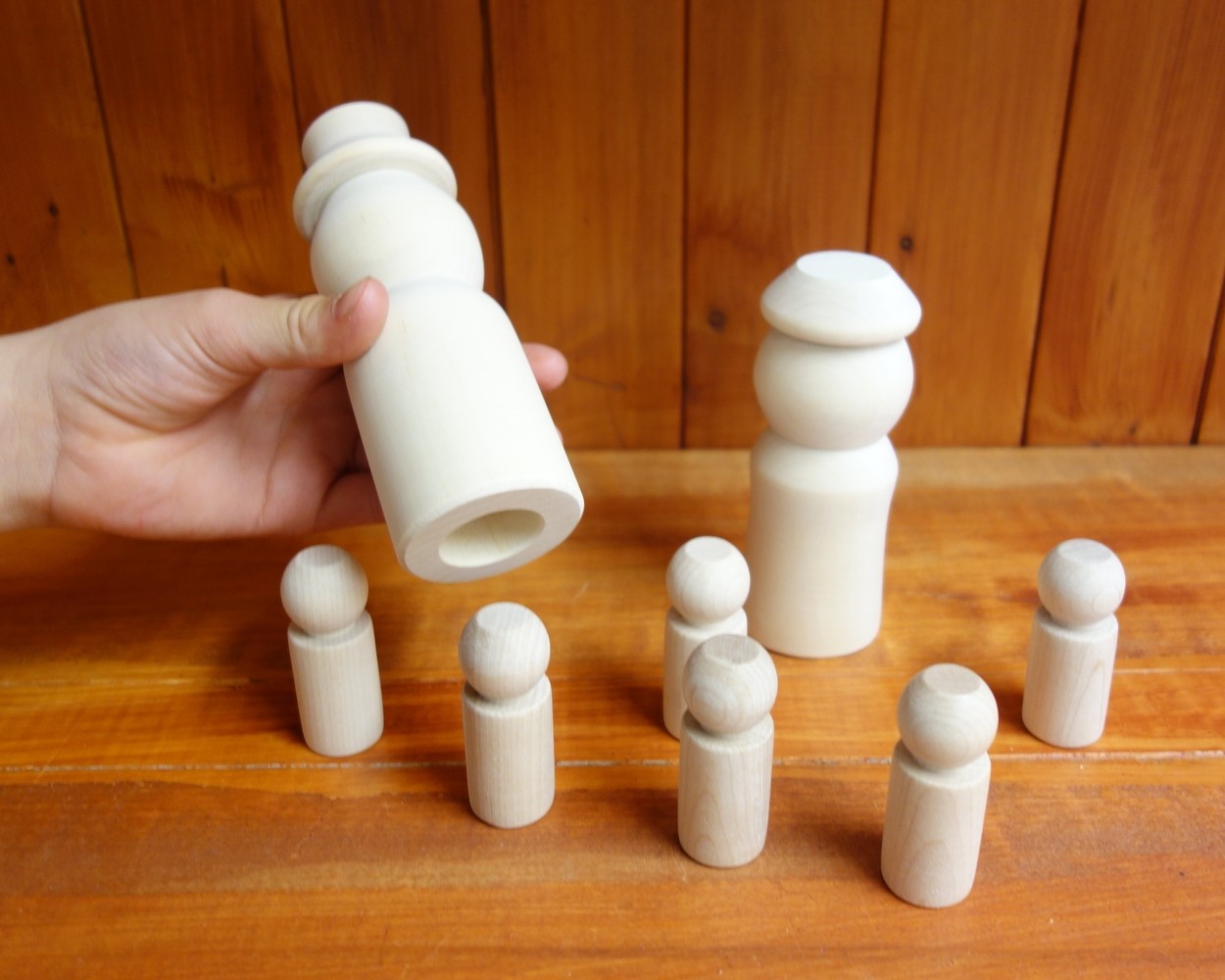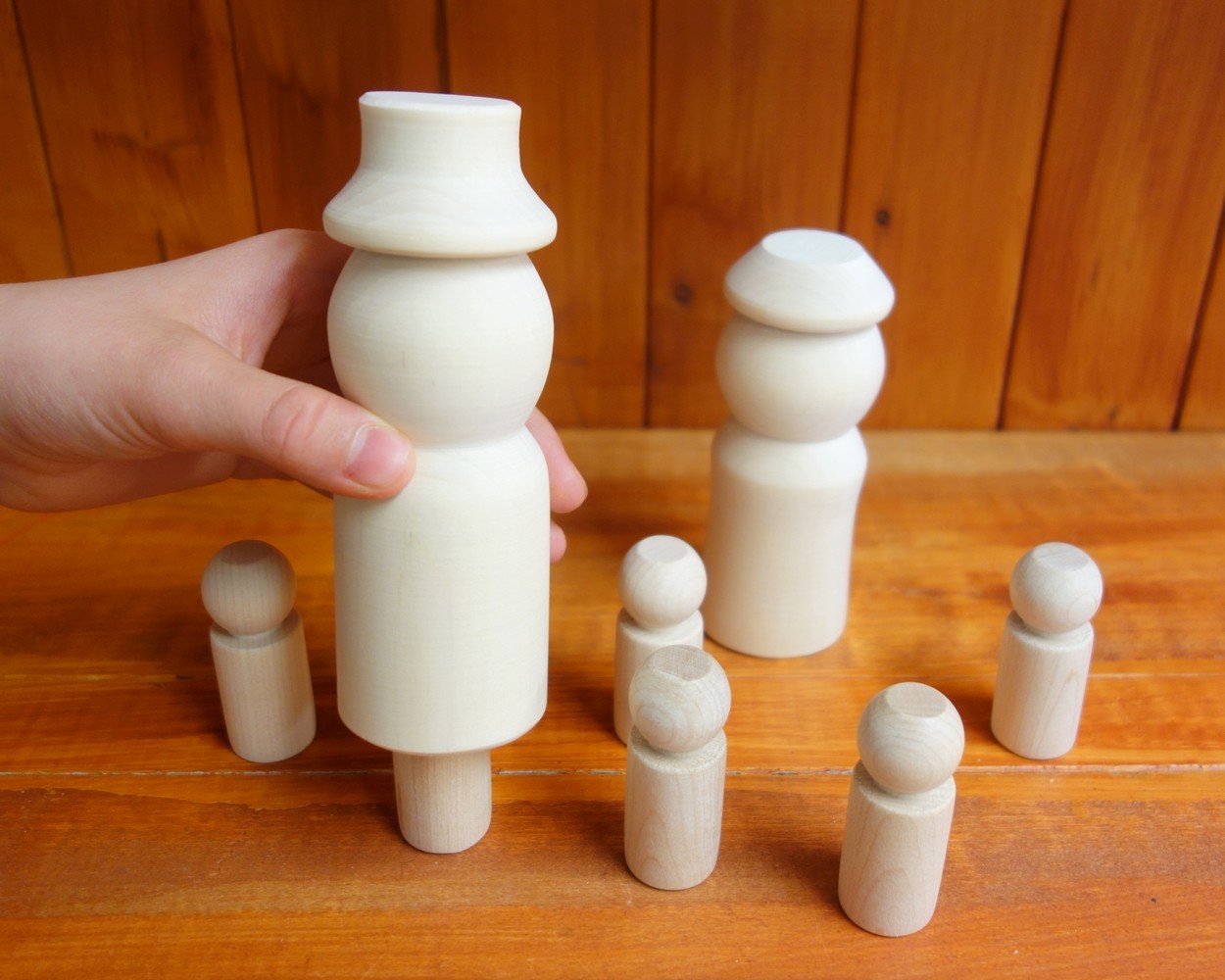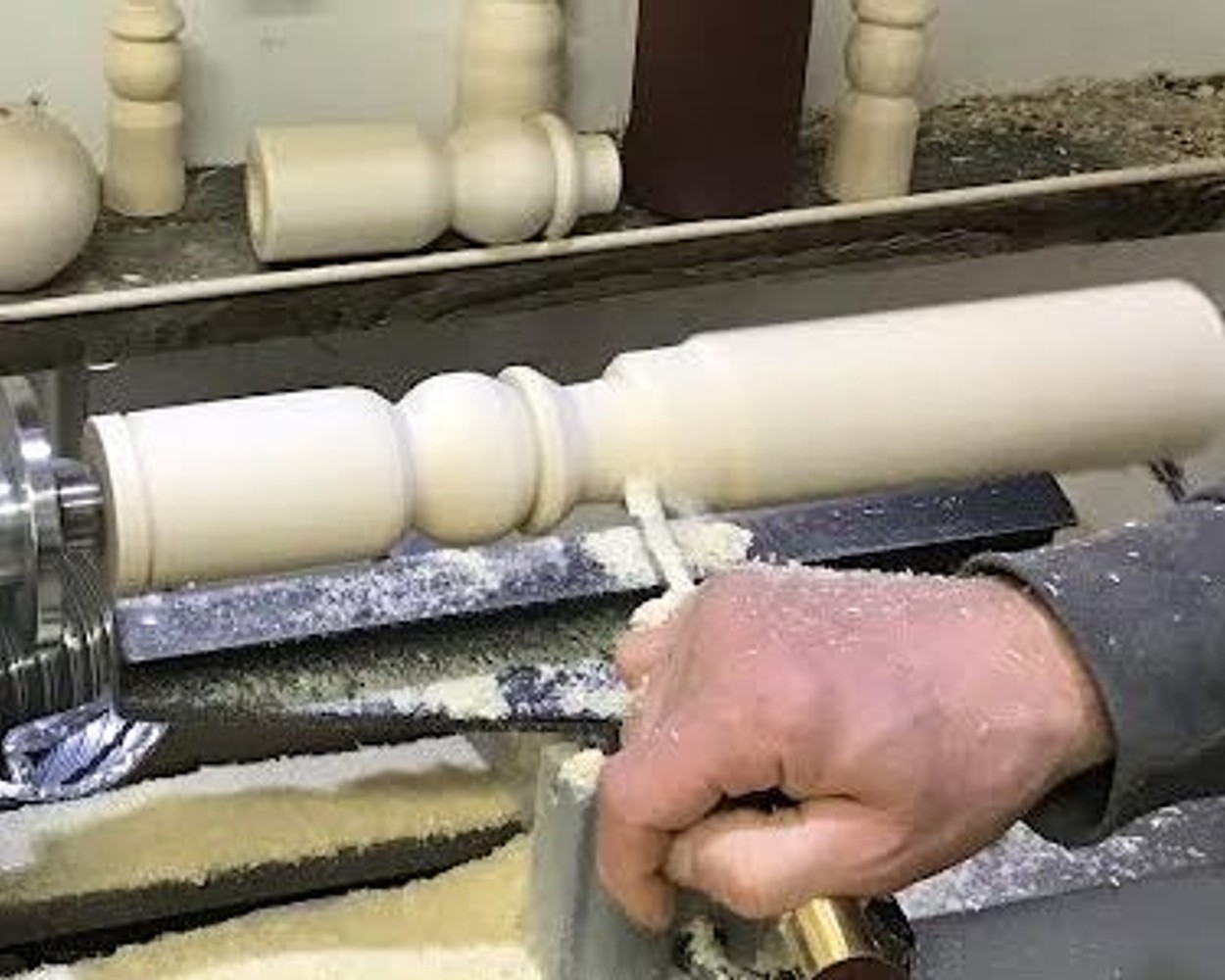 Handmade Wooden Family, made up of ecological little guys
Out of Stock
---
Description

A lovely little family of 8 wooden characters.

The two biggest characters are hollow so you can hide a little guy inside.

The 6 little guys can be used as replacement characters for all our toys with wooden characters.

They all are natural, without any paint, stain or oil. So, you are free to paint them or leave them as is.
Details

Made in Quebec
High-quality wood
Turned in one piece, the head and hat cannot be pulled off
The little wooden guys are a safe size for young children (verified with Health Canada)
Paint and brushes not included
Materials
Age
Dimensions

Mommy:

Width : 1.9 in (4.76 cm)
Height : 4.8 in (12.07 cm)

Daddy:

Width : 1.9 in (4.76 cm)
Height : 5.9 in (14.97 cm)

Each little guy:

Width : 1.0 in (2.54 cm)
Height : 2.5 in (6.35 cm)
Notes

We strictly adhere to Health Canada's safety requirements for wooden children's toys
Professional artisan members (Conseil des Métiers d'Art du Québec) • our creations are protected by various laws (Copyright Act)
Some of our customer reviews!
These toys are beautiful, solid, educational and environmentally friendly over the market (made of wood and super durable!). They are so durable that they can give themselves to the next generation !!! In addition, I can not believe how affordable they are! I love them!

Nathalie Morrissette
Jul 25, 2019

Beautiful wooden toys perfect for young children. High quality handcrafted manufacture.

Nicolas Brouard
Aug 6, 2020

A must, wooden toys made on site. Original and very affordable.

Patrick C
Nov 24, 2020

Very nice toys, very neat, very regular. Truly remarkable. Affordable prices.

Solenne Brouard
Aug 6, 2020