Mr. Pencil holder (natural)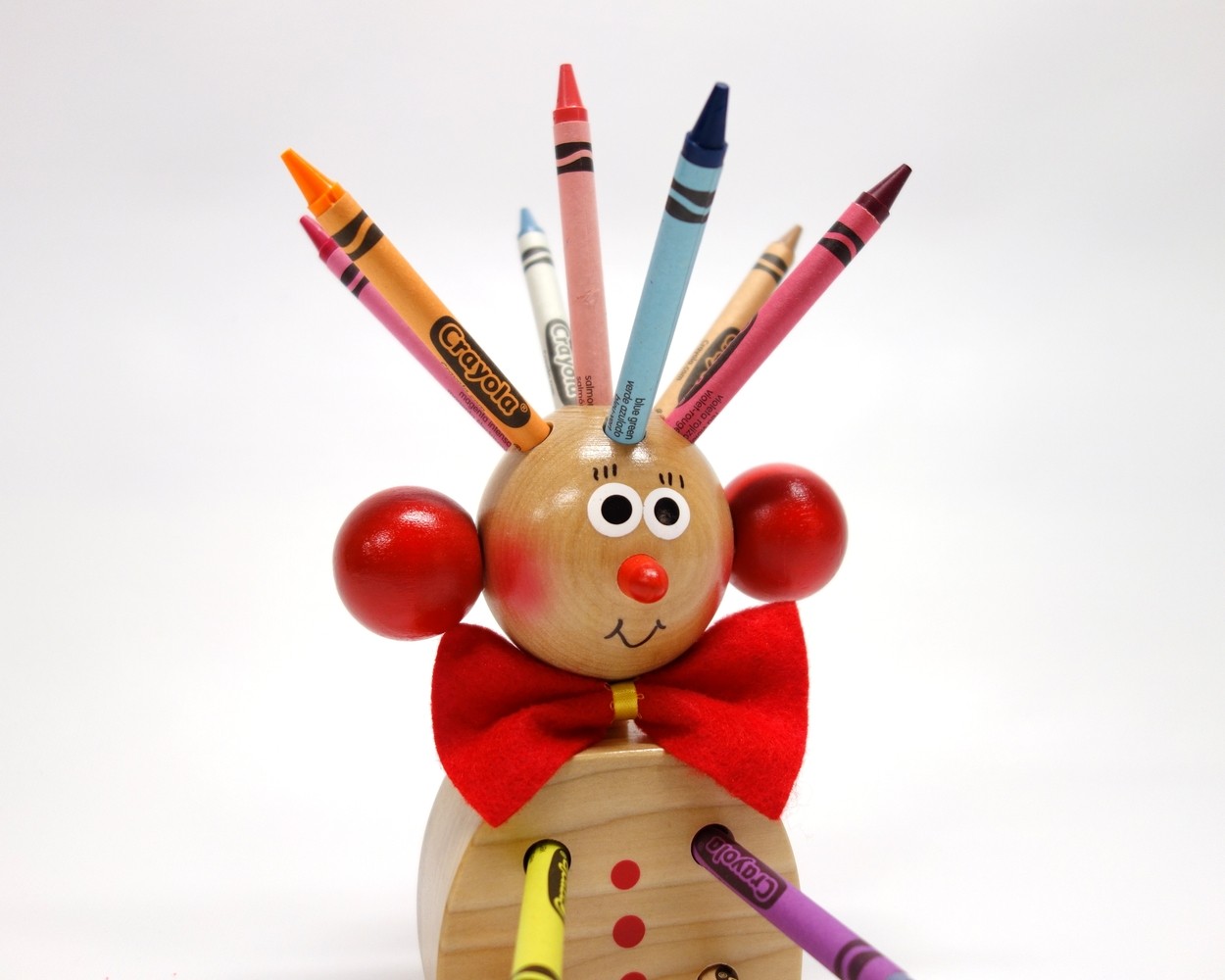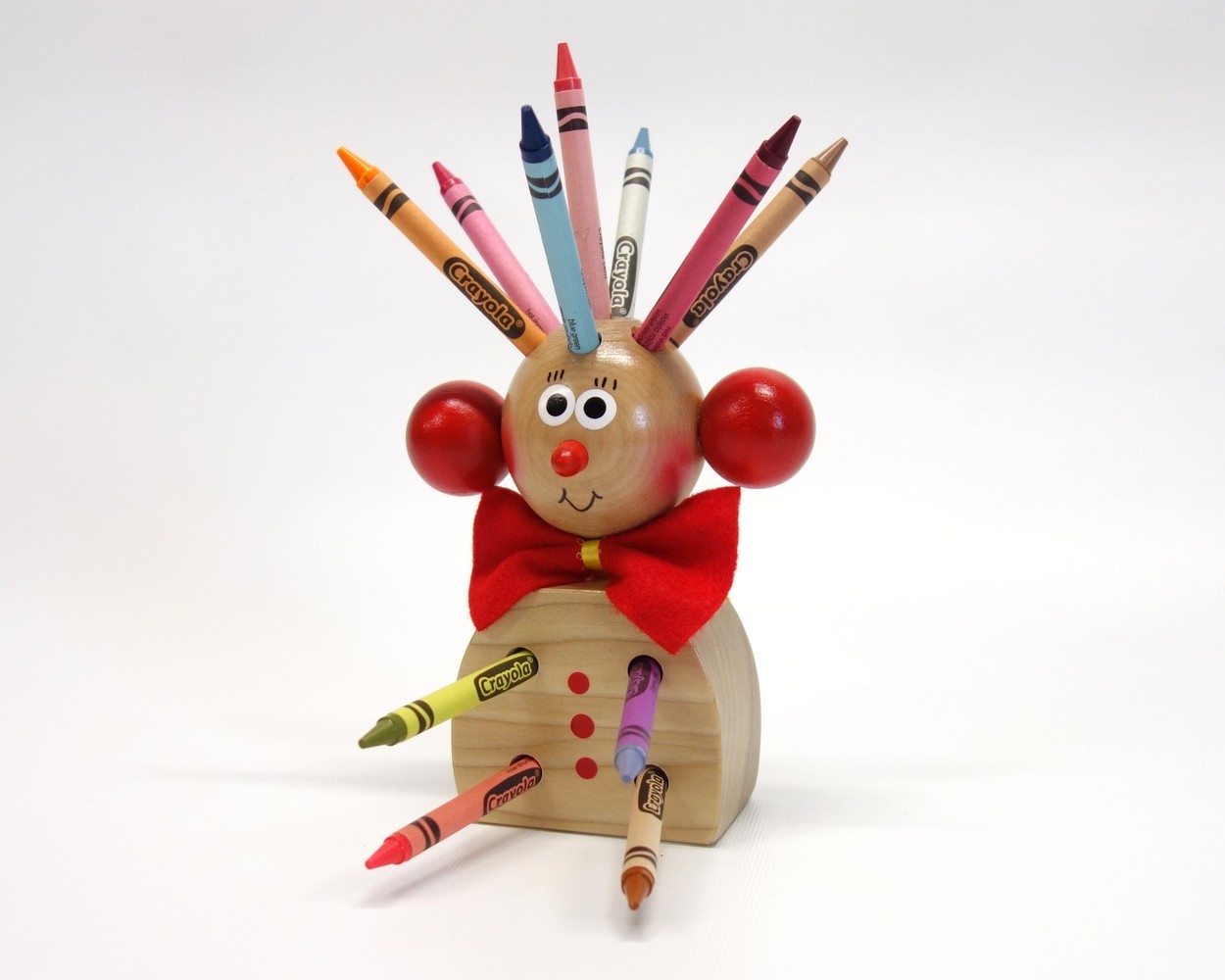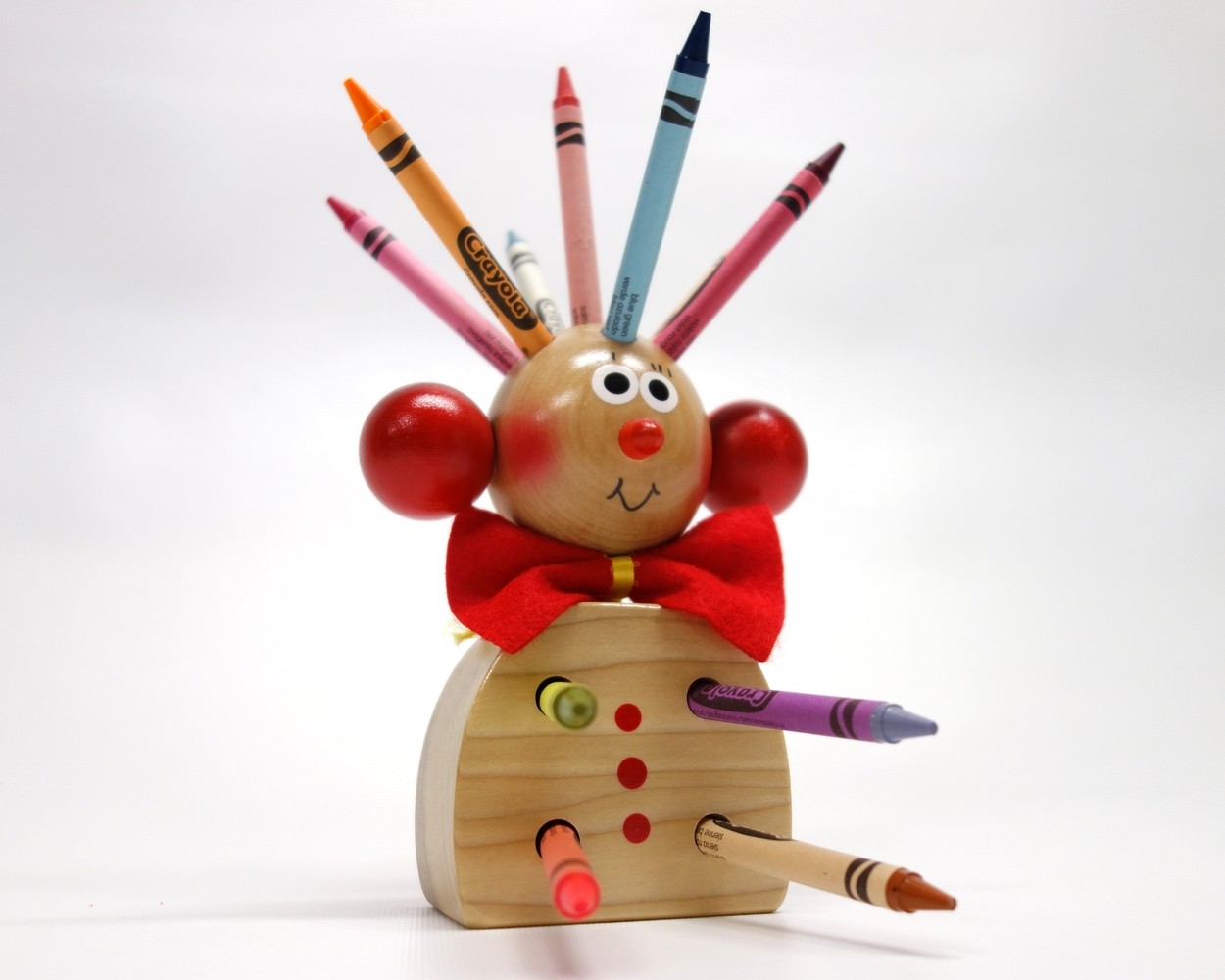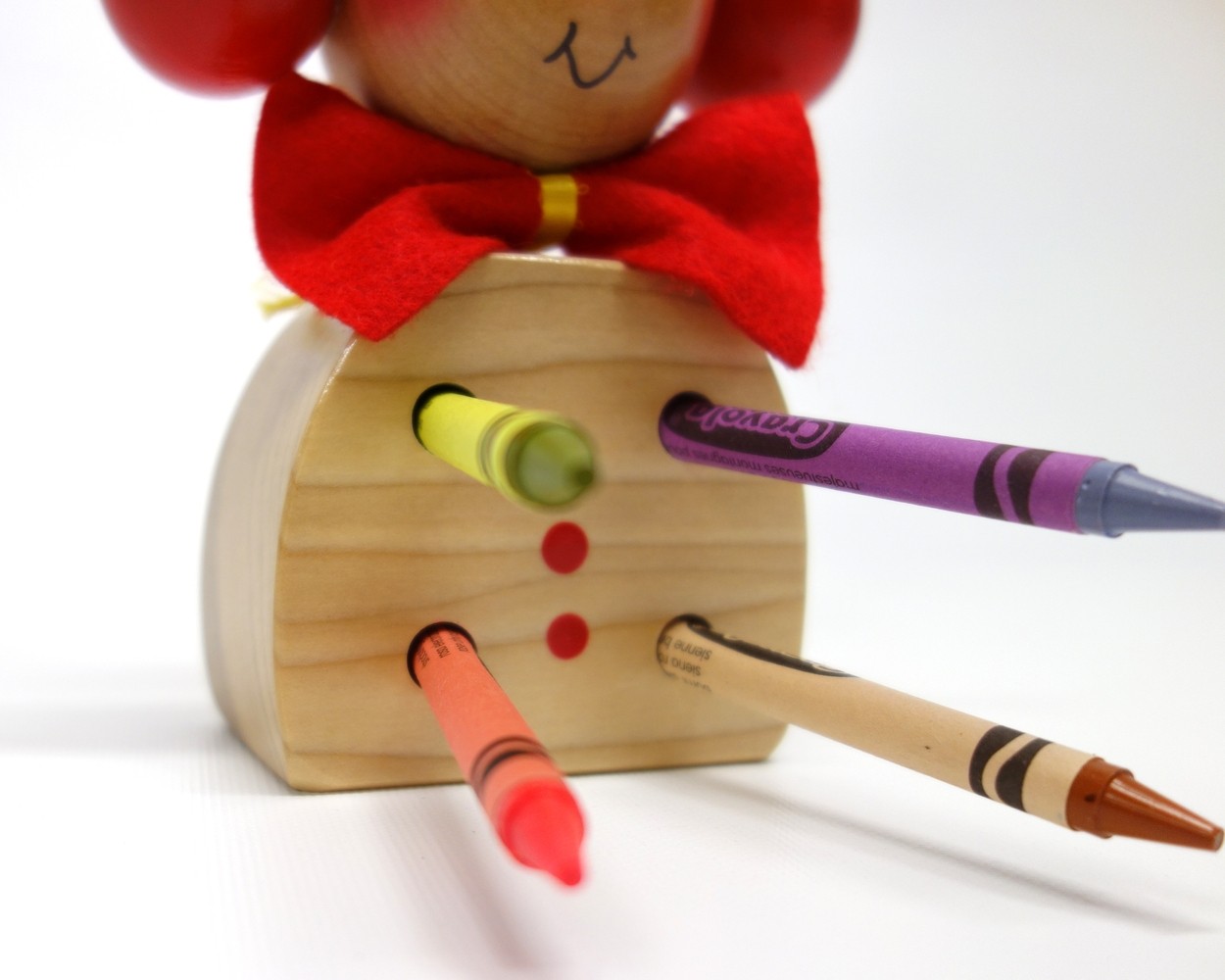 Mr. Pencil holder (natural), the a fun and colorful wooden pencil holder
Out of Stock
---
Description

Mr. Pencil holder knows how to bring color everywhere!

In such good company, children will never get tired of coloring, creating new masterpieces and having fun!

12 wax pencils included.
Details

Handmade in Quebec
High-quality wood
The face is beautifully hand drawn
Safe paint complying with Health Canada regulations
Materials

Maple, aspen, felt, wax crayons
Age
Dimensions

Width : 3.1 in (8 cm)
Height : 5.9 in (15 cm)
Notes

Use a damp cloth with mild soap to clean, do not immerse in water
We strictly adhere to Health Canada's safety requirements for wooden children's toys
Professional artisan members (Conseil des Métiers d'Art du Québec) • our creations are protected by various laws (Copyright Act)
Some of our customer reviews!
Beautiful wooden toys perfect for young children. High quality handcrafted manufacture.

Nicolas Brouard
Aug 6, 2020

A large selection of clever wooden toys of very good quality and made on site. Highly recommended…

S T
Sep 20, 2022

A must, wooden toys made on site. Original and very affordable.

Patrick C
Nov 24, 2020

So well done and quick delivery!

Martine Dupuis
Nov 27, 2020