Green Helico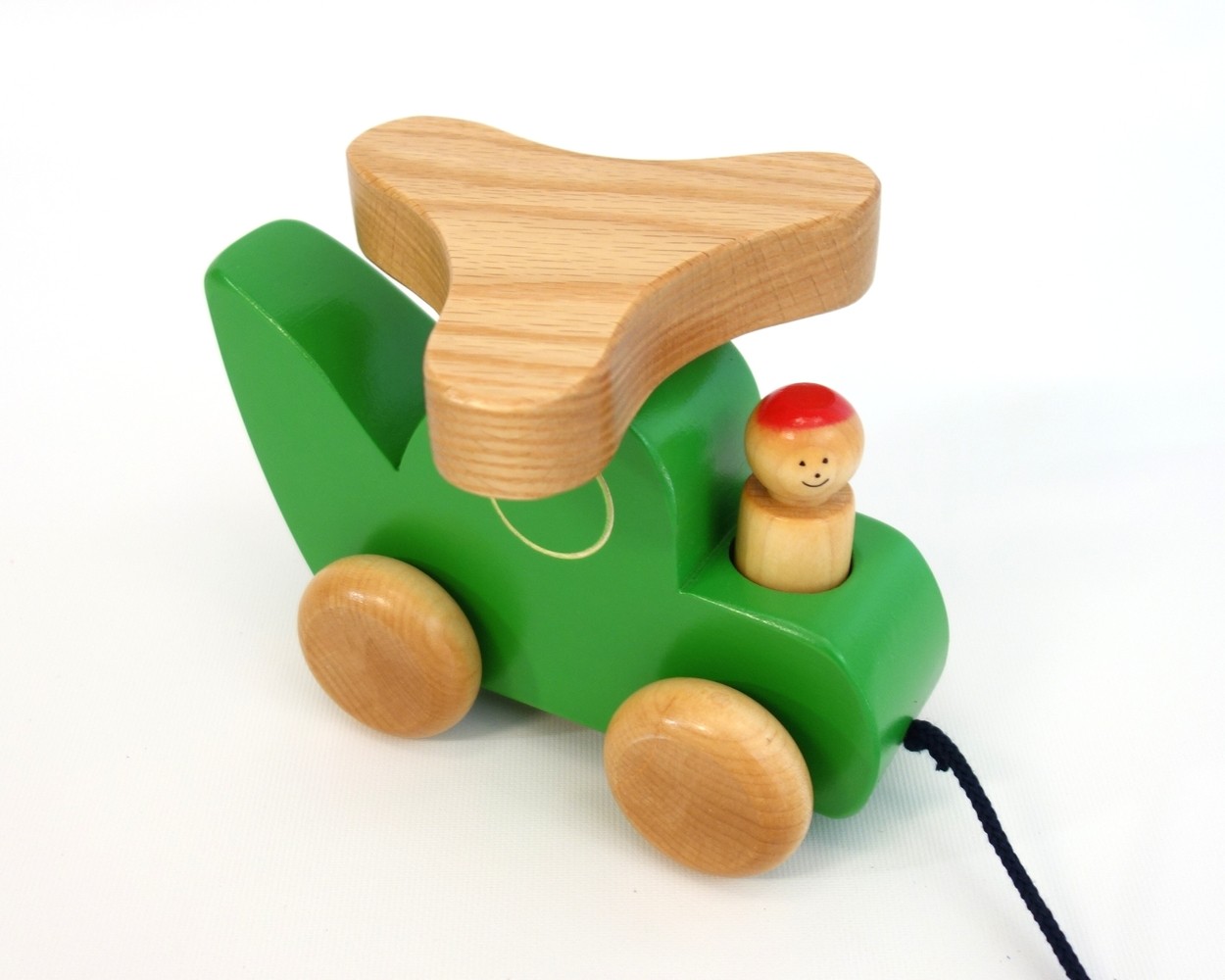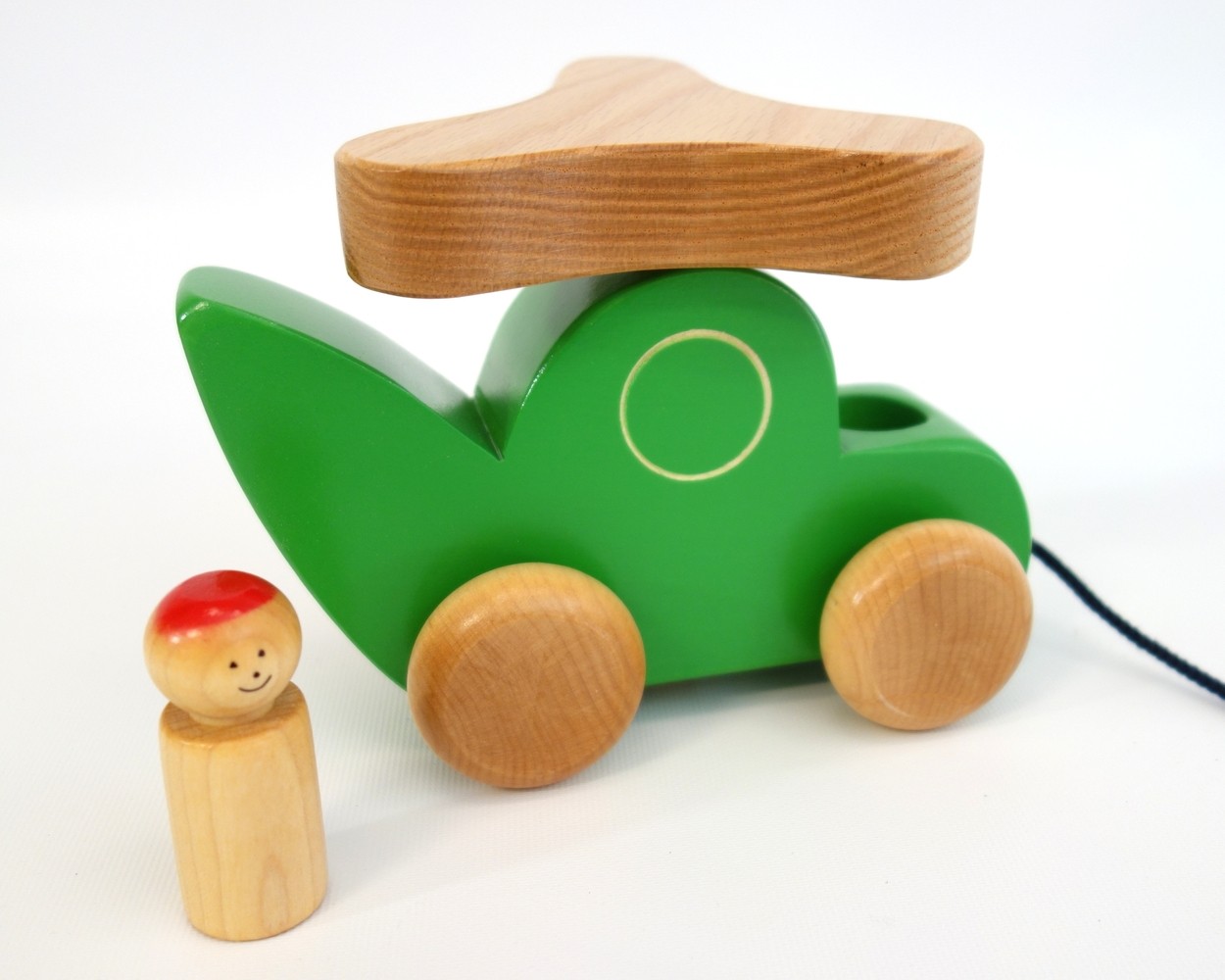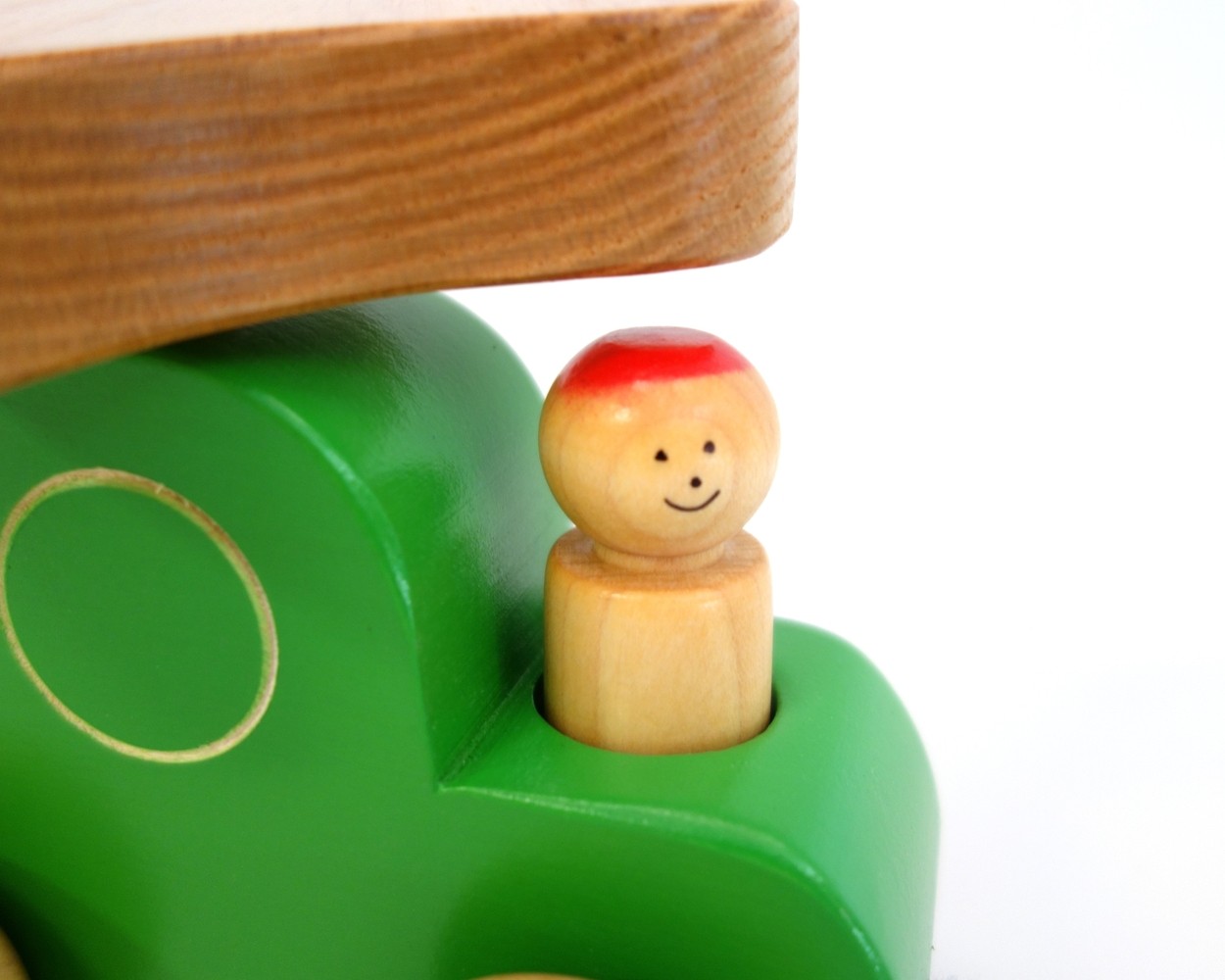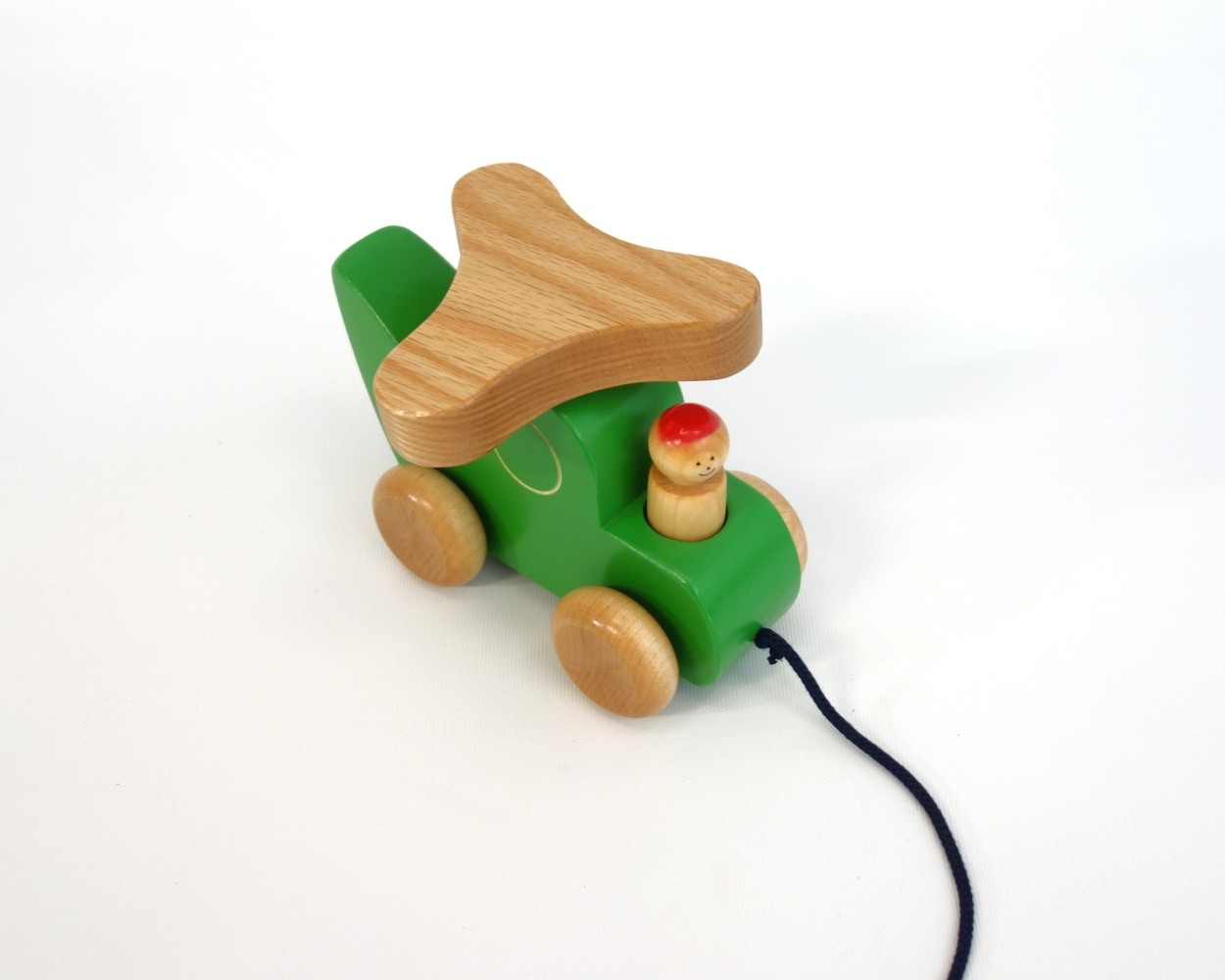 Green Helico, handcrafted wooden toy vehicle and its pilot
Out of Stock
---
Description

Always ready to fly and go on a journey. Toddlers like to pull it and dream that they are the pilot of all these adventures!

Children are always amazed to see the propeller turning when the helicopter is pulled. Trying to figure out how this is possible, even without a battery, is a great challenge for the little geniuses!

The little wooden guy has a happy face and a sad face to learn to distinguish emotions.
Details

Handmade in Quebec
High-quality wood
Safe paint complying with Health Canada regulations
The little wooden guy is a safe size for young children (verified with Health Canada)
Materials

Maple, linden and aspen, oak, polyester string
Age
Dimensions

Length : 7.9 in (20 cm)
Width : 3.9 in (10 cm)
Height : 4.7 in (12 cm)
Notes

Use a damp cloth with mild soap to clean, do not immerse in water
We strictly adhere to Health Canada's safety requirements for wooden children's toys
Professional artisan members (Conseil des Métiers d'Art du Québec) • our creations are protected by various laws (Copyright Act)
Some of our customer reviews!
I'm blown away!!! It's perfect, even more beautiful in real life! And what about the extra fast shipping! A big thank you!!!

bbayjustt
Oct 19, 2021

Beautiful wooden toys perfect for young children. High quality handcrafted manufacture.

Nicolas Brouard
Aug 6, 2020

A must, wooden toys made on site. Original and very affordable.

Patrick C
Nov 24, 2020

So well done and quick delivery!

Martine Dupuis
Nov 27, 2020