Some reviews from our customers!
It's beautiful! Very good quality! I will definitely make more purchases here!

Martine Dupuis
Nov 27, 2020, on Etsy
Beautiful wooden toys perfect for young children. High quality handcrafted manufacture.

Nicolas Brouard
Aug 6, 2020, on Google
A must, wooden toys made on site. Original and very affordable.

Patrick C
Nov 24, 2020, on Google
So well done and quick delivery!

Martine Dupuis
Nov 27, 2020, on Etsy
Come visit us in
Saint-Roch-des-Aulnaies!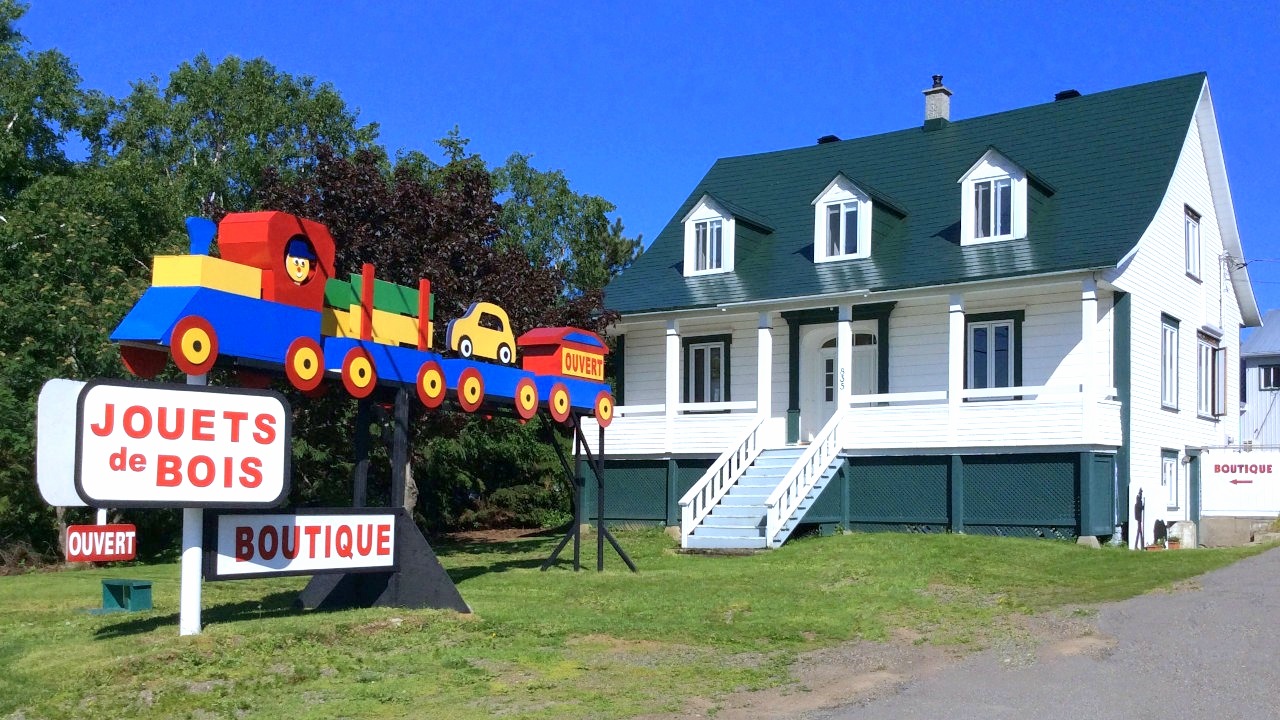 Original Crocobus
CA$ 32.40
CA$ 36.00
You save CA$ 3.60 (10%)
Free shipping
with any $80 order !
Shipped in 1 to 2 business days
•
details
---
Description
A nice little ride on the back of a friendly crocodile for our 6 little guys! Whether they laugh or cry, they will quickly become precious friends for toddlers!
The eyes turn and the passengers are showing each two faces (a laughing face, a crying face).
The 6 characters are painted in different primary colors so that children can learn them.
Details
Handmade in Quebec
Wheels, axles and little guys are made of sturdy wood
Toy body is made of aspen or poplar
Quality paint, resistant and safe for young children
The little wooden guys are a safe size for young children (verified with Health Canada)
Materials
Cherry wood, aspen or poplar, polyester string
Dimensions
Length : 12.6 in (32 cm)
Width : 5.1 in (13 cm)
Height : 3.5 in (9 cm)
Notes
Use a damp cloth with mild soap to clean, do not immerse in water
We strictly adhere to Health Canada's safety requirements for wooden children's toys
Professional artisan members (Conseil des Métiers d'Art du Québec) • protection of our designs
---
---
You can also order by phone