Classic Theatre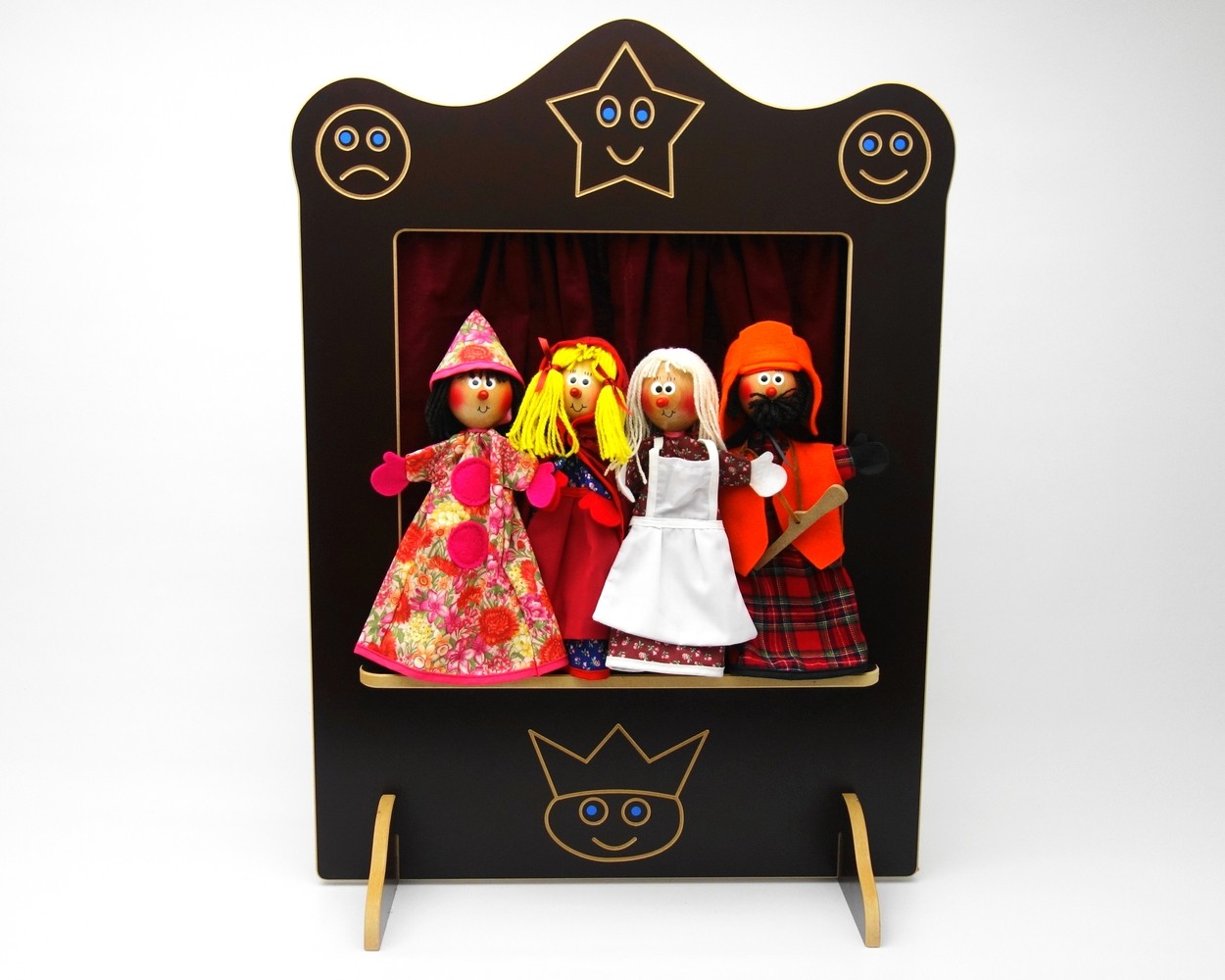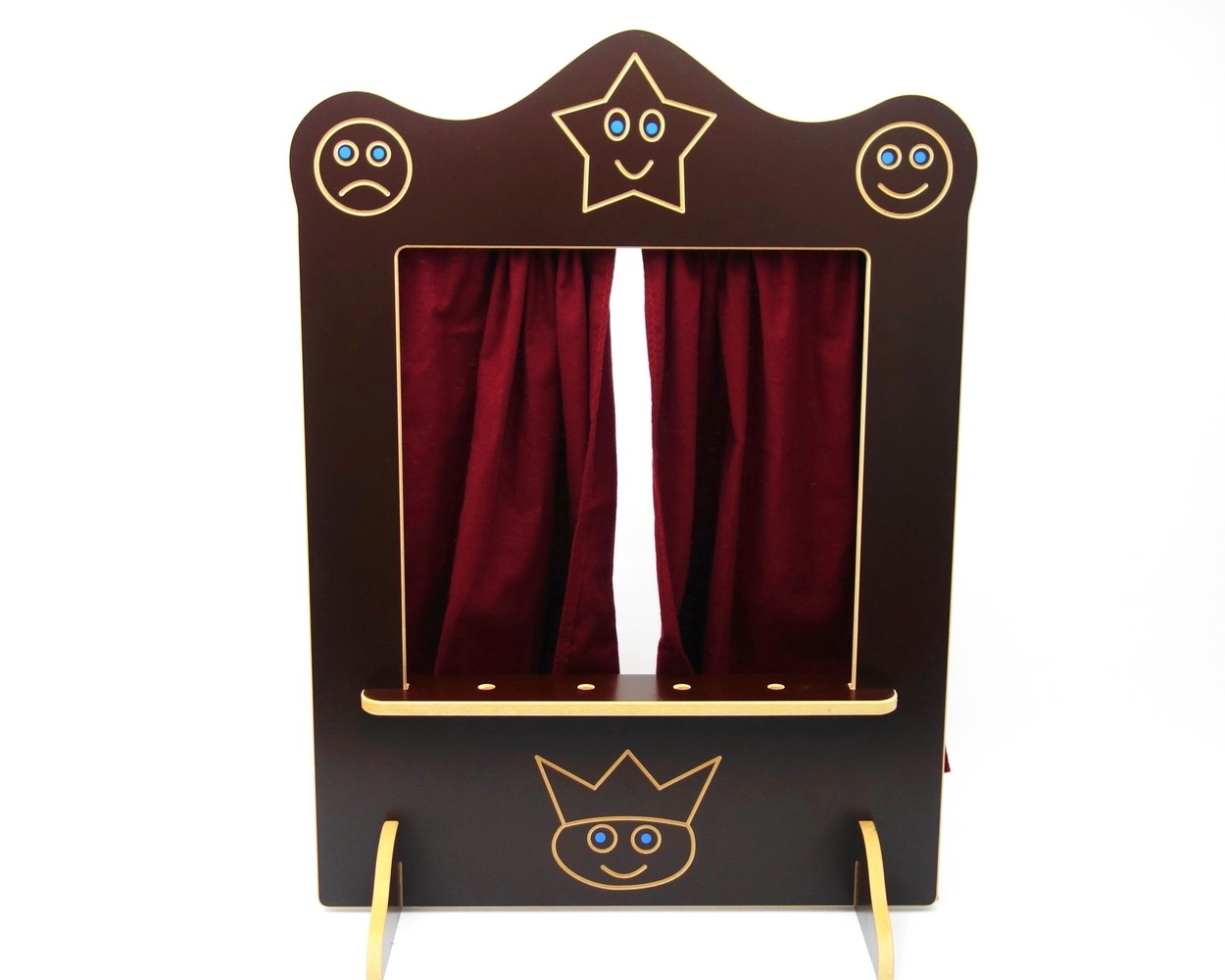 ---
Description

Our hand puppets like to play in this little stage (curtain included).

Great for kids to develop their imagination!
Details

Handmade in Quebec
Rounded corners for greater safety
Quality finish
Curtain fabric may vary slightly depending on availability
Puppets not included
Materials

Wood fiberboard made in Canada, fabric
Age
Dimensions

Length : 29.5 in (75 cm)
Width : 22.8 in (58 cm)
Notes

We strictly adhere to Health Canada's safety requirements for wooden children's toys
Professional artisan members (Conseil des Métiers d'Art du Québec) • our creations are protected by various laws (Copyright Act)
Some of our customer reviews!
Beautiful quality!! Good buy!!! Kids love it!!!

picotinecoquette1
Mar 16, 2021

Very well executed! I can't wait to offer it.

Mylène Grenier
Dec 10, 2020

Beautiful wooden toys perfect for young children. High quality handcrafted manufacture.

Nicolas Brouard
Aug 6, 2020

A must, wooden toys made on site. Original and very affordable.

Patrick C
Nov 24, 2020